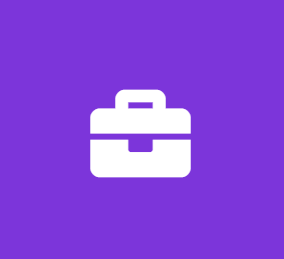 [INTERNSHIP] Android Developer
Brain Power LLC
Software Engineer Internship
Brain Power is actively seeking an Android Developer Intern to join our team of Android developers. Your daily work will be designing and developing applications for the Android platform. You'll work with external APIs and libraries, and integrate them with the existing codebase.
Required Background:
At least 1 year of coding experience with Android
Experience with Kotlin, and libraries such as RxJava and Retrofit
Experience working with remote data via REST and JSON
Experience with Android architecture and patterns such as MVVM
Strong grasp of Git or other version control tools
Exceptional organizational, multi-tasking, and interpersonal skills
Startup mentality
Passion
Preferred/Nice-to-Have Skills:
Have published at least one original Android app
A personal connection to and/or interest in ASD
Strong UI/UX mobile application experience, particularly for apps targeted to children and families
Experience with mobile game development and/or user engagement monitoring
A passion for creative development of children's educational content, particularly for teaching social and other basic life skills
Perks:
Contribute to innovative, impactful work and see the benefits directly -- we work closely with children and adults with Autism and their families while iteratively developing our product, and we encourage our development team to take part in that interaction.
Fast-paced work environment with an award-winning product and rapidly developing new opportunities.
On-site gym, yoga, massage facilities
Fully stocked fridge and kitchens with variety of free foods
Unlimited coffee and high quality snacks
Parking garage in our building
World-class opportunities for networking and career development
Professional photo and videography equipment and software in-house
Happy hours, trivia, field trips and outings, internal hackathons and friendly competitions
Frequent tech talks and coding/hacking/VR meetups in the same building, or across the street at MIT
Science-based company and founding team with MDs, PhDs, and others on staff, as well as ongoing studies and clinical trials
We're surrounded by hundreds of other innovative companies, and have deep connections with MIT, Harvard, Stanford and Google. Immerse yourself in ideas and foster collaborations!
Please apply only if you are an exceptional android web developer.
Brain Power is an equal opportunity employer.