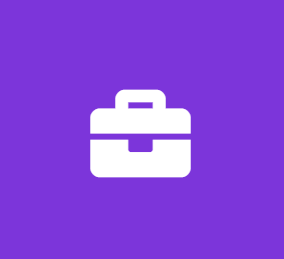 Android Developer Intern
Shealth Startup
Software Engineer Internship
About Us:
We're a bunch of highly passionate, motivated, and accomplished individuals based out of Silicon Valley, CA, and are just starting to work on our next venture. We are looking for an Android Developer to join us to build our prototype product (MVP) and be a part of something big. If you are a smart and eager developer with a track record of getting big things done and a passion for building a great application in an ego-free team environment, you'll be a valuable addition to our team.
Your Responsibilities:
Design & develop best of the breed experiences for the Android devices
Integrate third party modules;
Implement state of the art UI for mobile phones;
Work closely with the product manager and designer.
Skills and Qualifications:
Enrolled in BS, MA or PhD in Math, Economics, Statistics, Engineering, Computer Science, or other quantitative field;
Experience with iOS development frameworks, toolsets, and methodology
Good knowledge of UI and high level of commitment to deliver polished solutions for best user experience;
Ready to work in a Startup environment with highly goal-oriented team;
Excellent communication, interpersonal, problem solving and relationship management skills;
Ability to work on multiple tasks and prioritize personal workload;
What we seek and value most in our candidates:
Professionalism in both soft and hard skills; motivation to grow, learn and share, positive attitude, flexibility, transparency, ownership and the most important - passion and commitment.
Job Type: Internship
Experience:
directly hands on: 1 year (Preferred)
Android: 1 year (Preferred)
Additional Compensation:
Work Location:
Benefits:
This Job Is Ideal for Someone Who Is:
People-oriented -- enjoys interacting with people and working on group projects
Detail-oriented -- would rather focus on the details of work than the bigger picture
Achievement-oriented -- enjoys taking on challenges, even if they might fail
Innovative -- prefers working in unconventional ways or on tasks that require creativity
Schedule:
Work Remotely: