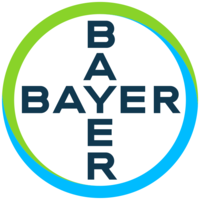 Intern - AI Lighthouse - Decision Support
Bayer
Customer Support Internship
Bayer is a global enterprise with core competencies in the Life Science fields of health care and agriculture. Its products and services are designed to benefit people and improve their quality of life. At Bayer you have the opportunity to be part of a culture where we value the passion of our employees to innovate and give them the power to change.
Intern - AI Lighthouse - Decision Support
Bayer & John Hopkins University
Bayer and Johns Hopkins University are partnering together in an effort to provide students a beneficial opportunity to support key IT Pharma initiatives. Through the conduction of Lighthouse Projects, students will be given an opportunity to partake in the innovative creation of AI solutions to successfully enable our Pharmaceutical industry. Through successful collaboration, Bayer and Johns Hopkins University will be able to proactively generate data-driven solutions to further enable the treatment and services allocated to patients across the globe.
About Bayer
"Passion to innovate | Power to change" sums up what Bayer expects of its potential and existing employees – a workforce with a passion for innovation – and what it has to offer them – a company that gives them the power to change. This clear concept lays the foundation for our success. At Bayer you have the freedom and the license to question the status quo and constantly think beyond the obvious.
About Digital Transformation and IT for Pharmaceuticals
With our innovative products, we are contributing to finding solutions for some of the major challenges of our time. All the science we do and the resulting innovative products are designed to provide a better life for people across the world. To fulfill our mission, we embrace our LIFE values - Leadership, Integrity, Flexibility, and Efficiency. Our most important resource isn't technical: it's human. Our world class Digital Transformation and Information Technology team collaborates across organizational boundaries and with external partners, focusing on innovative solutions to exceed our customers' needs and bring medicine to patients faster.
We are currently seeking a motivated PhD Data Science candidate for meaningful work in our Pharma Digital Transformation and IT PhD Internship program focused on our Light House Initiatives.
Our Lighthouse cases are high-priority / highly innovative projects, executed by cross-functional teams and coordinated by data science, technology and digital transformation work streams. They are important proof points for Bayer's Advancing Digital narrative.
YOUR TASKS AND RESPONSIBILITIES
The primary responsibilities of this role, Intern Lighthouse, are to:
Partner with experienced team members and other interns to contribute to meaningful assignments;
Be part of a team that focuses on developing, validate and industrializing machine learning and AI-driven algorithms that will help providing a comprehensive and holistic overview of the individual patient risk to support decision making for cardiovascular patients;
Grow as an individual by participating in a defined business assignment with a clear objective;
Make an impact by fostering collaboration across our organization to provide real solutions to business problems;


WHO YOU ARE
Your success will be driven by your demonstration of our LIFE values. More specifically related to this position, Bayer seeks an incumbent who possesses the following:
Required Qualifications:
Currently enrolled in a Ph.D. of Computer Science, Applied Mathematics, Statistics, Biomedical Engineering or related technical field;
Experience in solving analytical problems using quantitative approaches (or equivalent);
Experience with SQL or other programming languages (Python, Java, and/or C++);
Demonstrated interpersonal and communication skills, including an ability to interact with and establish good working relationship across all levels of a global team;
Self-driven leadership skills demonstrated by initiative and positive approach to tasks, decision-making;
An unofficial copy of your transcripts (both undergraduate and graduate) or a copy of your course schedule to date, including grades must be submitted with your application in order to be considered further. (Screen shot, etc. will be acceptable)


Preferred Qualifications:
Minimum overall GPA of 3.0. If GPA is calculated by the University, then it must be stated on the resume/unofficial transcripts upon initial application. If GPA is not calculated, then evidence of good grades in classes related to the internship must be clear on the unofficial transcript,) to demonstrate applicable knowledge of educational degree.
Bayer offers a wide variety of competitive compensation and benefits programs. If you meet the requirements of this unique opportunity, and you have the Passion to Innovate and the Power to Change, we encourage you to apply now. To all recruitment agencies: Bayer does not accept unsolicited third party resumes.
Bayer is an Equal Opportunity Employer/Disabled/Veterans
Bayer is committed to providing access and reasonable accommodations in its application process for individuals with disabilities and encourages applicants with disabilities to request any needed accommodation(s) using the contact information below.
Location:
United States : New Jersey : Whippany
Division:
Enabling Functions
+ 1 888-473-1001, option #5

Job Segment: Intern, Agricultural, Engineer, Pharmaceutical, Computer Science, Entry Level, Agriculture, Engineering, Science, Technology