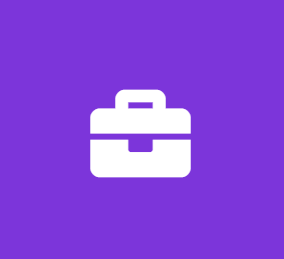 HT Innovation - Software Engineer Intern
Turner Construction Company
Software Engineer Internship
Our group of companies under the Grupo ACS umbrella is currently establishing a number of innovation centers around the globe for the research and development of critical technologies to address our broad range of operations and enable our digital transformation. We are leveraging advancements in AI and machine learning to enhance productivity, reduce risks, protect workers and develop future business opportunities.

Roles and Responsibilities: We are seeking a dynamic and motivated Intern Software Engineer who will work with our innovation team to develop new ways of integrating technological and software solutions into our various business areas.

Essential Duties and Responsibilities:
Code, test and debug new software using Microsoft C#, C++ and the .NET Framework, and Python
Develop software solutions for our business integrating AI algorithms
Maintain cutting-edge software development expertise by studying state-of-the-art development tools, programming techniques.
Develop prototype capabilities to address our industry problems
Qualifications:
Knowledge of DBMS, SQL, at least one DBMS(Oracle , SQL Server), PHP, System Development process
Knowledge of data structures and strong understanding of O-O principles
Working knowledge of Microsoft C#, C++, the .NET Framework, and Python
Experience with Data Mining, Big Data, Fuzzy Logic & Neural Nets
Exposure to security practices
Strong teamwork experience

Physical Demands:
The physical demands described here are representative of those that must be met by an employee to successfully perform the essential functions of this job. Reasonable accommodations may be made to enable individuals with disabilities to perform the essential functions. Performance of the required duties will require physical ability to climb permanent and temporary stairs, passenger use of construction personnel hoists, ability to climb ladders and negotiate work areas under construction. Specific vision abilities required by this job include close vision, peripheral vision, depth perception, and the ability to adjust focus. Performing this job requires use of hands to finger, handle, or feel objects, tools or controls, sit, talk and hear, stand, climb, balance, stoop, kneel, crouch, or crawl. Employee must occasionally lift and/or move heavy weight.


Work Environment:
The work environment characteristics described here are representative of those an employee encounters while performing the essential functions of the job. Reasonable accommodations may be made to enable individuals with disabilities to perform essential functions. While performing the duties of this job, the employee regularly works on-site at the construction work site where the employee is exposed to moving mechanical parts; high precarious places; fumes or airborne particles; outside weather conditions and risk of electrical shock. The noise in these work environments is usually moderate to very loud.

Turner is an Equal Opportunity Employer —minorities/females/veterans/individuals with disabilities/sexual orientation/gender identity.
VEVRAA Federal Contractor