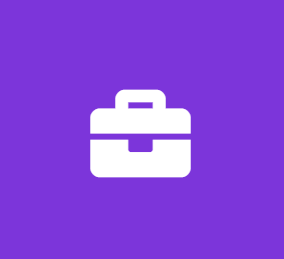 Lead Full Stack Developer Intern (Unpaid)
Peerbook
Software Engineer Internship
Hey, are you ready to get real startup experience? Does working with a team of diverse, exciting, passionate, humble and dope people sound like your cup of tea or coffee? Does building something that will impact students and startups across the world excite you?
Well then you may be perfect for Peerbook! While fancy degrees are cool, what's even cooler are kick-ass people with the talent to hang and the chill to have fun while building something great with us! So degree or not, if you're awesome and you have the skills, WE WANT YOU! What we care about is finding awesome people, with awesome skills, who fit our company culture.
Peerbook is where talent meets opportunity. Our mission is to give everyone around the world equal access to the best opportunities for building any career, following any passion and acquiring any talent.
You will be the first Full-Stack engineer at Peerbook, and as such, you will have broad ownership of building the platform that people will use to start and grow their careers.
Roles and responsibilities:
Comfortable working at or desire to learn all levels of the stack from AWS+Node.js+PostgreSQL to React+HTML+CSS
Work as a team to build our MVP based on data, research, as well as your own insight and creativity
Design and architect complex systems, focusing on performance and scalability, as well as on crafting a beautiful user experience
Create reusable and maintainable systems and abstractions
Take full ownership and responsibility for building, shipping, and maintaining the product, end to end
Job Type: Internship
Salary: $0.00 /year
Work Location:
Benefits:
Internship Compensation:
Schedule:
Company's website:
https://www.peerbook.com/