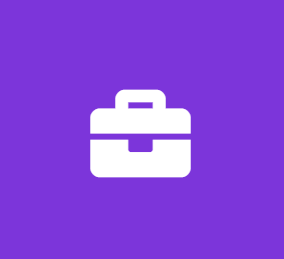 Software Management Information Systems Internship (Summer 2020)
Retensa
Software Engineer Internship
Software Management Information Systems Intern (NYC)
What You Will Do:
Retensa's Technology Interns will work in a fast-paced and forward-thinking environment to assist in the design, architecture, and deployment of cloud-based Software as a Service applications, new websites and mobile application programs. While gaining true hands-on experience, you will engage in real-world cross-functional technology problem solving from the ground up. In addition, the internship provides insight on innovative solutions to help us respond to changing markets with speed and flexibility.
This is not a filing and copying internship.
The internship is for focused individuals with previous software skills desiring real-world experience to expand your knowledge and develop your career in a short period of time.
_______________________________________________________________________________________________________________________________________________________________________________________________________________
Who We Are:
Retensa is internationally recognized as a thought leader by ABC News, Forbes, the Wall Street Journal, BusinessWeek, and the New York Times as a leader and innovator of Employee Retention Strategies and Workforce Technology. Retensa provides talent management solutions to mid-size and large firms on 5 continents in 15 languages with a mission of creating workplaces where every employee is engaged by what they do, and inspired by who they work for. Retensa helps employers reduce staff turnover, improve morale, and mine HR data for predictive analytics.
What We Believe:
Retensa views internships as a way to enhance your career and personal growth while we achieve collaborative innovation. As an intern with us, you will be at the forefront of Management Consulting, Cloud Technology, and Rapid Application Development.
What You Are:
Candidates should be hard working, enthusiastic, and resourceful Seniors or Graduate students in CS, CIS, Web Tech, IT, or MIS. Candidates must have experience in any TWO of the following:
1) Web app development 3) Application Testing 5) Amazon Cloud (AWS)
2) Mobile app development 4) Ecommerce/Merchant Services 6) Software Documentation
Required:
Strict Minimum 3.0 GPA. Prior web technology skills of any kind are required. Automation testing experience is preferred.
Responsibilities:
Reviewing and supporting application standards
Supporting implementation of automation testing and bug testing
Updating software tools
Updating product development methodologies and processes
R&D research on the newest technologies and best practices
The ideal software engineering intern applicant should be proficient in English and possess good written and verbal communication skills. This person should be a strong team player with a positive attitude.
Time:
Min 24 -32 max hours. Minimum of 3 days/week, part-time/flexible hours available.
To apply, please submit your application to our Careers Site
Due to the high volume of applicants, we may only be able to contact qualified candidates.*