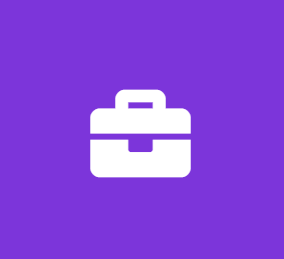 Internship - Data Analyst/Membership Support
Advanced Regenerative Manufacturing Institute
Customer Support Internship
Timing
Internships last a minimum of 10 weeks, 12 preferred, and summer internships are to begin no later than June 17, 2019.
Compensation
Variable depending on experience / credentials
Overview
The Advanced Regenerative Manufacturing Institute (ARMI) seeks to make practical the large-scale manufacturing of engineered tissues and other tissue-related technologies, to benefit existing industries and grow new ones.
As an intern, your task will be to conduct primary research to identify and track organizations within the tissue engineering industry. You will be working with members of the ARMI staff to mine, clean, and organize data in order to satisfy the empirical needs of both the organization and the industry as a whole.
Responsibilities
Analyzing data using various search tools to prioritize useful information
Gathering pertinent information regarding industry, academia, non-profit and government organizations
Organizing findings in a way that is both clear and concise
Working with others to determine the most effective research strategy
Creating/Adding to existing databases within Microsoft Excel and Salesforce
Other tasks as assigned
Required Competencies
Strong quantitative, analytical, and communication skills
Interest in biofabrication, tissue engineering, or other biology-related fields
A demonstrated ability to work independently and as part of a team
Time management in a fast-paced environment
Meeting and Event scheduling
Written and verbal communication
Attention to detail
Analytical and organizational skills
Ability to work with varying seniority levels, including staff, managers and external partners
Comfortable working in a fast-paced, dynamic, collaborative team environment
Self-motivation and possession of an outgoing personality
Emotional intelligence and ability to effectively negotiate through conflict
Ability to work with Microsoft software products
Desired Competencies
Python
Confluence
Salesforce
Miscellaneous
Applicants should be aware that short-term housing options in Manchester, NH are limited and that ARMI is not able to assist with housing.
Public transportation is available and routes/schedules can be found by visiting the Manchester Transit Authority website, www.mtabus.org
Please be aware that we try to make sure that our internship opportunities are well defined and will provide a unique experience. We understand that most candidates would like to know if they have a placement as soon as possible, but at ARMI it takes more time than other companies. We will try to let you know as soon as we can, but encourage you to pursue other opportunities as well.
8sNIYDswlA