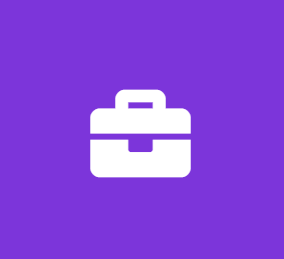 Electrical Engineering Intern
OmniLYF
Electrical Engineering Internship
Job Description
OmniLYF is a nonprofit trying to help students figure out what they want to do with their lives. We have a summer program where students rotate through mini-internships to get experience in the different professions they are interested in so they can determine which career path they want to follow.
We are looking for a college student with a background in electrical engineering, entering their senior year or a master's program, to hire as a summer electrical engineering intern. The intern will be expected to train and manage a team of electrical engineers as they work on various projects provided by OmniLYF, while simultaneously working on electrical engineering projects for OmniLYF themselves.
This position will be virtual and our interns are expected to work 40 hours per week. In addition to being paid, benefits will include networking with electrical engineering professionals from various organizations who will be conference calling. Other benefits include getting help building a strong resume and interview prep.
At OmniLYF we are fascinated by happiness. A 2017 Gallup Poll claims 85% of people either hate their jobs or are completely disengaged. We believe this is because people do not experience enough variety to figure out what they want to do before getting to college and selecting their majors. We want to change that.
Upon completion of the OmniLYF Summer Internship we want students to have a better idea of which path they want to take in college and to be prepared to pursue that path.
Experience
Background in Electrical Engineering; Pursuing a degree in Electrical Engineering entering senior or graduate degree year
Skills
Electrical Engineering Experience (can be class based)
MATLAB
Microsoft Office (Word, Excel, PowerPoint, etc.)
Education
Through Junior year of college
Salary
$10/hr
Internship Credit
College/Internship credit is available for this internship through most universities
Job Type: Internship
Salary: $10.00 /hour
Experience:
MATLAB: 1 year (Required)
Electrical Engineering: 2 years (Preferred)
College: 3 years (Required)
Education:
High school or equivalent (Required)
Work Location:
Benefits:
This Company Describes Its Culture as:
Innovative -- innovative and risk-taking
People-oriented -- supportive and fairness-focused
Team-oriented -- cooperative and collaborative
Schedule:
Monday to Friday
No weekends
Day shift
8 hour shift
Company's website:
Company's Facebook page:
Work Remotely: