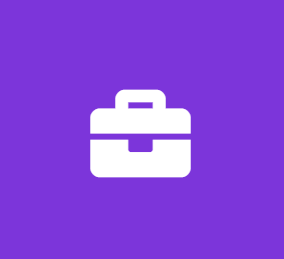 Technical Support Internship
Lighthouse IT
Customer Support Internship
Come and join our phenomenal team! Lighthouse IT is growing, and we need another Technical Support Intern with a passion for serving others. If you:
Love teamwork
Are self-driven to learn and improve, technically and professionally
Tire of corporate politics
Have fun working hard to make a difference
Are determined to do the right thing even when it hurts
Have a passion for serving others
Will read the books our company culture is built on
Want the opportunity to grow with a growing business
Enjoy technical troubleshooting, problem solving, and communicating with others who are not remotely technical
Are interested in transitioning to a full-time position with us later
Think you're able to endure our rigorous interviewing process (we only hire the best)
… then please apply!
As an IT Managed Services Provider, the Lighthouse IT team runs the technology for many other businesses in the area. We plan IT budgets, implement new technology to benefit our clients, monitor and maintain client systems to ensure uptime, and help our clients use the technology running their businesses.
As a Technical Support Intern, you would:
Assist our Help Desk team with serving our clients who need technical help, by assisting with the troubleshooting process and helping to replace equipment.
Assist our projects team with installing new systems and supporting clients during system cutovers.
Assist with proactive monitoring, maintenance, and reporting of client IT systems.
Work in our ticketing system to respond to client issues, document your time and effort, and meet performance objectives – including productivity and customer satisfaction
Perform most of your work from our office, and travel to (mostly local) clients who need on-site help as needed
Communicate with clients over the phone, email, and chat applications
Update and maintain client documentation to benefit our clients and team
Technical Requirements:
Familiarity with setting up and troubleshooting basic computer desktops and networks
Expertise with Microsoft Windows, Microsoft Office, and commonly used PC applications
Experience replacing/upgrading hardware components in PCs
Working knowledge of iOS and Android mobile devices
Excellent oral and written communication
30+ WPM typing speed
Job Types: Part-time, Internship
Salary: $10.00 to $12.00 /hour
Education:
High school or equivalent (Required)
Location:
Temple, TX 76502 (Required)
License:
Driver's License (Required)
Work authorization:
Work Location:
Benefits:
Hours per week:
Typical start time:
Typical end time:
Schedule:
Company's website:
Company's Facebook page:
https://www.facebook.com/lighthouseit.us