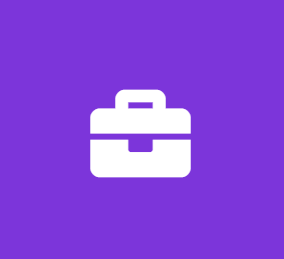 Marketing and Social Media Intern
Institute for Sustainable Innnovation
Marketing Internship
Marketing and Social Media Intern - REMOTE
Institute for Sustainable Innovation is seeking a Marketing and Social Media Intern interested in gaining experience in an international, climate and sustainability-focused, research-intensive, and innovative environment. We have recently developed our new marketing strategy, and you will play a key role in executing it. You will wear many hats and work closely with the founders and outside experts on a wide range of promotion activities, including market and competitor research, social media posting, content creation, and partner/client relationship management.
The ideal candidate must be proactive, highly organized, detail-oriented, and have the ability to learn new skills quickly. We are looking for someone passionate about sustainability who is able to think creatively and help us expand our global footprint.
Candidate Responsibilities
Conduct market research
Support the development of the new website
Assist in the development and maintenance of the social media calendar
Post and grow our social media accounts
Work with our team to create social assets and copy in line with ISI's branding and marketing
Assist in the design, manage updates to sales materials including one-sheet, sales presentations, partner presentations, etc.
Prepare assets for posting
Assist with other current and future marketing and advertising initiatives as needed.
You Have
Completed at least your freshman year at an accredited undergraduate institution, preferably in pursuit of an undergraduate degree in business, communications, English, marketing, public relations, or another related field.
Proficiency in Microsoft Office Suite.
Demonstrated verbal and written communication skills.
Preferred: Professional social media or blogging
Preferred: Prior use and understanding of WordPress and/or Adobe Creative Suite (Photoshop, InDesign, and Illustrator).
The intern will work from home with regular video meetings.
About Us
The Institute for Sustainable Innovation, established in 2016 in Costa Rica, works with clients to promote the resilience and sustainability of communities, organizations, and enterprises through innovative research, consulting, and training services which facilitate setting and achieving social and economic development goals through innovative, socially meaningful, and environmentally sound action. ISI is part of the Resources and Consulting Group of companies, the leader in sustainability consulting in Russia.
Job Type: Internship
Experience:
social media: 1 year (Preferred)
office: 1 year (Preferred)
social media marketing: 1 year (Preferred)
digital marketing: 1 year (Preferred)
marketing: 1 year (Preferred)
Education:
High school or equivalent (Required)
Work Location:
Benefits:
Schedule:
Company's website: