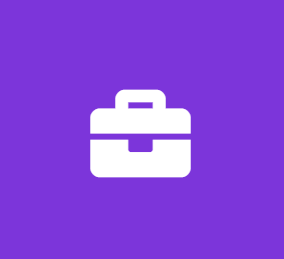 Co-op: Bioinformatic Scientist
Biogen
Biotech Internship
The proteomics bioinformatics seeks a programmer/developer that will be able to help us develop and implement an internal database and software program for drug discovery. The focus will be to extract information from public databases and create a database with a web-based application to query and update the database.
You aspire to have your work and your expertise matter—to be part of something bigger than any one person. Become a part of Biogen's vision through our Co-op Program!

Biogen's Co-op Program is a 6-month, full-time experience where you will have the opportunity to apply your knowledge beyond the classroom, partner with industry-leading professionals, and network from fellow students as you engage in exciting projects. Together, we pioneer.

We are the mass spec-based proteomics group. We develop and apply advanced proteomics methods in supporting therapeutics characterization including drug MOA, lead compound selectivity and target engagement etc., target biology including signaling, pathways, protein synthesis/degradation, protein interaction and complex dynamics, and other drug discovery requests such as cell and animal model characterization and selection for antibody expression system, lead compound screening and assessment etc.

An important component of proteomics analysis is the proteomics bioinformatics. The proteomics bioinformatics has largely extended its role in past couple of years. In addition to its core responsibility and focus of proteomic data processing and data analysis, the team has been developing Biogen chemical biology database (BCBD) as a knowledgebase to support phenotypic screening and target assessment.
Qualifications
To participate in the Biogen Co-op Program, students must meet the following eligibility criteria:
Legal authorization to work in the U.S.
Grade point average of 3.2 or higher preferred
At least 18 years of age prior to the scheduled start date
Be currently enrolled in an accredited college or university
Additional qualifications:
A Python and Django Developer with databases (MySQL, PostgreSQL, MongoDB) knowledge
Strong understanding of front-end technologies (JavaScript, HTML5 and CSS)
Able to understand and have knowledge of chemical biology and proteomics
Perform the tasks independently with sense of responsibility and strong work ethic.
Demonstrated good analytical and problem-solving skills
Education
Computer science or bioinformatics, BS and above.

Location
Cambridge, MA

Relocation is not offered for this position.
Employment Category
Full-Time Regular
Experience Level
Internship or Co-op