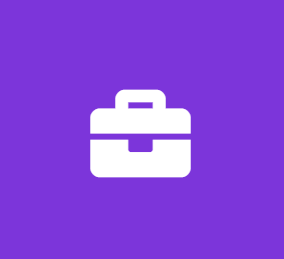 Business Administration Internship
Urban Restoration Counseling Center
Business Internship
Business Administration Internship:
Description: Applicants must be motivated and ready to learn. This specific internship opportunity is for a community mental health office administration and will primarily include becoming familiar with medical insurance policies specifically behavioral health benefits. With this position the applicant will learn how to appropriately utilize a variety of electronic systems to obtain insurance benefits and gain status of already submitted claims, complete necessary forms for both providers and insurances, appropriate documentation processes, and more. If the applicant approved is eager enough, we are also happy to extend the internship by an additional three months to include training in obtaining and maintaining authorizations and other general Utilization Review services, further develop claim follow up experience, and learning the process of patient invoicing. Specific duties include but are not limited to:
*
Assist Insurance Billing Specialist/Admin Assistant complete weekly insurance claims.
Document payments made from insurance claims.
Assist Insurance Billing Specialist/Admin Assistant with Clinician Applications to Insurance Panels.
Keep organized records of insurance claims and payments.
Notify Clinician, Insurance Billing Specialist, and Accounting Intern of requested records, claim denials, etc.
Maintain strict confidentiality with organizational skills.
Time Commitment and salary
Minimum 15 hours per week
3-6 month commitment preferred
Previous experience with medical/behavioral billing a plus.
Previous course work in medical billing, office administration, or healthcare administration a plus.
Excellent written and verbal communication.
Job Types: Part-time, Internship
Salary: $0.00 /hour
Experience:
Records Management: 1 year (Preferred)
Office Administration: 1 year (Preferred)
Health Insurance Portability & Accountability Act: 1 year (Preferred)
Health Administration: 1 year (Preferred)
Education:
High school or equivalent (Preferred)
Work Location:
Benefits:
Typical start time:
Typical end time:
Internship Compensation:
This Job Is:
A "Fair Chance" job (you or the employer follow Fair Chance hiring practices when performing background checks - learn more at https://start.indeed.com/fair-chance)
A good fit for applicants with gaps in their resume, or who have been out of the workforce for the past 6 months or more
A good job for someone just entering the workforce or returning to the workforce with limited experience and education
A job for which all ages, including older job seekers, are encouraged to apply
Schedule:
Company's website:
https://www.urbanrestorationcounseling.org/
Company's Facebook page:
https://www.facebook.com/UrbanRestorationCounseling/
Work Remotely:
Temporarily due to COVID-19