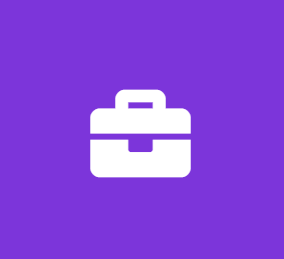 RN -REGISTERED CLINICAL NURSE EMERGENCY NURSING INTERNSHIP -POLK COUNTY
BayCare
Nursing Internship
Description:
The Clinical Nurse Resident, Clinical Nurse I and Clinical Nurse II cares for a group of patients with minimum supervision, applying the nursing process and clinical standards. Delegates appropriate patient care activities to other members of the health care team. Is responsible for professional accountability and seeks opportunities to develop.
Emergency Services Internship Program August 10,2020
This is a great opportunity for those interested in Emergency Services
Preferred Experience:
1 year of recent Med/Surg or Telemetry experience in an acute care setting preferred. RN's with prior acute LPN and/or new graduates will be given consideration, subject to the Nurse Manager's discretion
Internship Begins August 10, 2020 (external applicants will be required to attend a one week orientation prior to starting the program)
Internship will be 13 weeks in length. During the time of the internship all interns will be assigned to the day shift. Interns should not be taking any other programs or courses during the internship.
Upon completion of the program you will work on the shift and the unit you were hired for (no exceptions). Available openings and shifts are based on the needs of the unit. You must be flexible and willing to work either day or night shift.
There is a 2 year required commitment for the internship program, specifically to the unit of hire beginning at the end of the 13 week program.
It is recommended that you enroll in an EKG class before applying for the program. You will be given an EKG test within the first couple of weeks into the program. You must pass the EKG course with an 80% , you will be allowed two attempts to pass this course.
Selected candidates will be notified the week of June 29th
Qualifications:
Certifications and Licensures
Required
BLS (Basic Life Support)
Required
RN (Registered Nurse)
Education
Required
Associate's
Nursing
Preferred
Bachelor's
Nursing
Experience
Preferred
1 year
Hospital in related field
Specific Skills
Required
Clinical skills appropriate to position
Required
Interpersonal skills