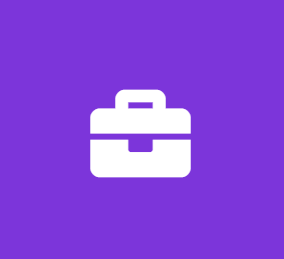 Assistant Vice Chancellor for Connected Learning, University of Washington Bothell (INTERNAL UW CANDIDATES ONLY)
University of Washington
Customer Support Internship
Position Overview
Organization: University of Washington, Bothell
Title: Assistant Vice Chancellor for Connected Learning, University of Washington Bothell (INTERNAL UW CANDIDATES ONLY)
Position Details
Position Description
The University of Washington Bothell invites applications from existing UW full-time faculty members for the position of Assistant Vice Chancellor for Connected Learning (AVCCL). The AVCCL sustains a coherent vision for connected learning, coordinates strategic and effective policies that support this vision, and implement best practices in partnership with the Deans, the Associate Vice Chancellor for Student Success (AVCSS), the Offices of Advancement, Student Affairs, and Institutional Research, and other institutional leaders.
This AVCCL will be expected to teach two courses per academic year that are appropriate for the leadership role. The expected administrative effort includes two months each summer with an initial appointment term of five years and the opportunity for renewal. Compensation includes summer salary for the two months and an administrative supplement that starts at $500 per month and increases to $1,000 per month if successfully reviewed and renewed for another term. The expected start date is August 1, 2020.
The University of Washington Bothell is one of the most dynamic public universities in the state of Washington. We offer a participatory student experience grounded in hands-on learning, close relationships with faculty members as teachers and mentors, and the personalized support of staff who are dedicated to student success. The academic work of the campus focuses on cross-disciplinary research and creative practice, connected learning, and community engagement. UW Bothell's current enrollment is approximately 6,000 students. More than 90 percent of undergraduates are from Washington State, and approximately half are first-generation college attendees or come from underrepresented groups. Located along wetlands and a river north of Seattle, UW Bothell builds vibrant regional partnerships, creates and disseminates new knowledge, and prepares students for leadership throughout Washington and beyond.
Diversity is a core value of University of WA Bothell. We believe the power of diversity enriches all of us by exposing us to a range of ways to understand and engage with the world, identify challenges, and to discover, design and deliver solutions. To learn more, read our Diversity Statement.
The AVCCL is responsible for cultivating a climate of equity that champions inclusion and cultural humility. This includes serving as a champion for diversity in all aspects of UW Bothell's work, including staff and student recruitment and retention. This work occurs in consultation and collaboration with the UW Bothell's Office for Diversity and Equity.
Duties/Responsibilities
The AVCCL will report directly to the VCAA and contribute as a member of the leadership team that advises the VCAA on campus-wide academic strategy and policy. The AVCCL will use an intentional and integrated approach to provide a portfolio of proven high-impact student experiences (e.g., AAC&U research https://www.aacu.org/leap/hips) that connect classroom learning with experiential learning with an emphasis on diversity, equity, and inclusion practices. While the AVCCL has a broad portfolio, specific responsibilities include:
Serve as part of the VCAA's leadership team;
Oversee global initiatives, undergraduate research & post-graduate fellowships, community engagement and community-based learning and research, career-connected learning studios, sponsored projects, and others as needed. While some of these focus areas are well developed, others need to be strengthened;
In partnership with Deans, faculty and staff, further develop the integration, assessment, and improvement of connected learning within all Schools and across all majors;
Continue the successful UW Bothell learning communities that support faculty and staff development in terms of connected learning;
Strengthen partnerships with external stakeholders and other UW campuses to support connected learning;
Develop and implement a campus-wide approach to intellectual property and associated issues that may be needed to advance connected learning initiatives;
Develop and implement a comprehensive external relations and donor/sponsor program to advance and sustain connected learning initiatives and best practices; and
Oversee the associated budget, foster professional development for staff, build a collaborative team, and manage performance.
Qualifications
Minimum Qualifications
Ph.D., or equivalent terminal degree;
A current full-time UW faculty member at either the rank of associate professor and above, or senior lecturer and above;
Demonstrated commitment to connected learning;
Clearly articulated knowledge and ability to implement best practices around connected learning;
Exceptional communication, interpersonal, and problem-solving skills, including the ability to maintain collaborative and confidential relationships;
Exceptional organizational skills and demonstrated success with project management;
2-4 years of experience directly related to a majority of the job requirements listed below; and
Willingness to commit to the position for a minimum of five years, subject to annual evaluation.
Positive factors for consideration for this position include, but are not limited to:
Developing, implementing, and assessing either curricular or co-curricular programs;
Convening, facilitating, and coordinating the work of multiple campus units and ensuring follow through and accountability;
Facilitating cross-campus and external stakeholder conversations and action;
Conducting fundraising and/or entrepreneurial activities;
Analyzing data and information from diverse sources to inform decisions;
Leading change collaboratively;
Leading diverse teams and individuals including faculty, staff, and students; and
Managing budgets.
Instructions
Equal Employment Opportunity Statement
University of Washington is an affirmative action and equal opportunity employer. All
qualified applicants will receive consideration for employment without regard to race, color, creed,
religion, national origin, sex, sexual orientation, marital status, pregnancy, genetic information,
gender identity or expression, age, disability, or protected veteran status.