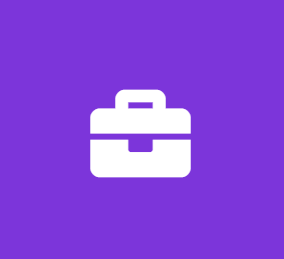 Intern - Customer Service Associate
National Information Solutions Cooperative (NISC)
Customer Support Internship
Capturis™, an NISC® company, provides multi-site organizations with a utility information management service. Capturis processes and pays utility bills for organizations with multiple sites prioritized by due date. By adopting the First Due, First Through® standard, Capturis achieves a higher level of on-time payments, thus reducing late fees and the potential for disconnection of service. Capturis also gathers the necessary energy information needed to make sound business decisions in a powerful, user-friendly database-reporting tool available online. At Capturis, our primary concern is paying utility bills timely and accurately.
**This is a paid internship from June 2020 - September 2020; full-time hours**
Job Description:
Does an awesome job, has fun along the way, and treats others with respect.
This position is responsible for assisting the Customer Associate Representative with day-to-day duties. Will also assist the Customer Service Associate with contacting vendors via phone and email to request account maintenance.
This position will work in a high-energy office environment, performing various functions related to utility bill processing. This multi-faceted role will cross-train in all other areas to assist team members when needed. Must be flexible and adapt to the needs of both the customer and the team.
Essential Functions:
Contact utility vendors via the phone and email to request missing invoices, address changes, late fee removal and refund checks while documenting the conversation within the call tracking system.
Work with utility vendors to get extensions on past due accounts to avoid any disruption in service, log vendor contacts and report questionable items to the customer while managing, researching and maintaining the balance forward exception reports.
Desired Job Experience:
Previous Customer Service Experience
Strong Computer Skills
Contacting vendors to request address changes.
Daily interaction with internal Capturis employees
Education
Associate's Degree preferred
Important Skills and Abilities:
Customer service, Detail-orientated, Accuracy, Strong commitment to teamwork, Capable of multi-tasking, Time management, Self-motivation, Excellent communication and problem solving skills, Organizing and Prioritizing
Minimum Physical Requirements
The physical demands described here are representative of those that must be met by an employee to successfully perform the essential functions of this position. Reasonable accommodations may be made to enable individuals with disabilities to perform the essential functions.
Employees must be able to see, speak, and hear, to operate computer keyboards or office equipment, and are required to stand, walk, and sit.