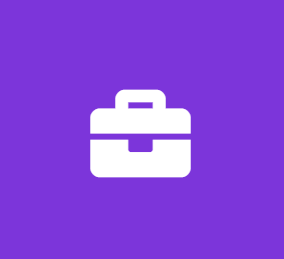 Part Time/ Temp Office Assistant/ Administrative Assistant/ Intern
Daybreak LLC
Customer Support Internship
Responsibilities
· Draft job listings and post on Internet recruiting sites
· Respond, interview and track candidates
· Develop resumes to support proposals, format resumes to conform to requests for proposal (RFP) requirements
· Proofread and edit documents
· Maintain and organize records and files (e.g. NDAs, Teaming Agreements, etc.)
· Format expenses and record keep
· Scan documents and transmit, correspond with senior employees at other companies.
· Draft and post social media statements on behalf of customers, teammate companies
About the Job
· This job may be performed remotely. However, candidates in Northern Virginia will be given preference.
· Must be a self-starter, able work with initiative, identify tasks needing completion, be able to check in by telephone as needed.
About the Candidate
· Experience working for a government contractor strongly preferred. (This position is also open to extremely academically successful college seniors or juniors. University degree or three completed years of college required.)
· This position is part time, temporary. Anticipating about 20 hours per week for 16 weeks (through approximately Labor Day, 2020).
Job Types: Part-time, Temporary
Salary: $7.25 to $8.00 /hour
Experience:
administrative: 1 year (Preferred)
customer service: 1 year (Preferred)
quickbooks: 1 year (Preferred)
administrative assistant: 1 year (Preferred)
Additional Compensation:
Work Location:
Benefits:
Work from home
Flexible schedule
Hours per week:
Typical start time:
Typical end time:
This Job Is:
A job for which military experienced candidates are encouraged to apply
Open to applicants who do not have a high school diploma/GED
A good fit for applicants with gaps in their resume, or who have been out of the workforce for the past 6 months or more
A good job for someone just entering the workforce or returning to the workforce with limited experience and education
A job for which all ages, including older job seekers, are encouraged to apply
Open to applicants who do not have a college diploma
A job for which people with disabilities are encouraged to apply
Human Resources Duties:
Hiring and onboarding
Maintaining employee records