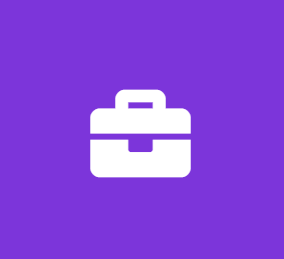 Internship- Administrative Assistant
8-Koi
Customer Support Internship
Job purpose
To provide assistance with administrative tasks for 8-koi; a diverse Florida based service and consulting company that has been providing outstanding results for our clients for over 25-years now.
Duties and responsibilities
Perform Reception duties:
Greet visitors, ensure sign-in, offer beverage and seating
Answer phones and operate a phone system
Route calls; take and relay messages
Coordinate and distribute mail in/out of office
Coordinate office activities
Send and receive email, correspondences, facsimiles
Answer queries about 8-koi
Assist with Administrative requirements:
Maintain calendars and schedules
Maintain and track action items/taskings as assigned
Perform basic bookkeeping, filing, and clerical duties
Data entry of purchases
Make hard copies of documents, briefings, and other materials as required
File documents both hard copy and electronically
Maintain office supplies
Perform hosting duties (make coffee, set out food, lunch orders, et. al)
Run company's errands
POC for shipping of materials/supplies
Assist with Information Systems hardware and software maintenance
Ensure antivirus and malware detection are not disabled and up to date
Load/remove/update I-phone applications and settings
Perform building maintenance upkeep
Ensure common areas are neat and tidy
Clean building floors, as necessary by sweeping, mopping, scrubbing, or vacuuming
Gather documents for shred and empty trash/shredder
Service, clean, and supply restrooms and break room, (particularly before and after meetings)
Dust furniture and fixtures in common areas (particularly before and after meetings)
Coordinate and schedule maintenance when required
Assist personnel as required to complete assigned effort and tasks
Qualifications
Must be able to obtain US Government Secret Security Clearance
Familiar with the Microsoft office suite and ability to create reports, spreadsheets, and presentations, labels using these tools
Ability to operate office machines, such as photocopiers and scanners, facsimile machines, voice mail systems and personal computers
Must have excellent communication, phone etiquette, customer service and people skills, as well as be able to multitask and stay organized
Ability to multi-task and work independently, and have a sharp attention to detail
Possess excellent penmanship
An background in finance or accounting is preferred
Working conditions
Working conditions are within a normal office environment.
Physical requirements
Normal office environment mobility; sitting, walking, bending, stooping, standing, lifting a maximum of 25 pounds (greater than 25 pounds requires a two-person lift), turning, pushing. Normal office dexterity, to include; reaching, handling, grasping, to include typing/keyboard, and phone use.