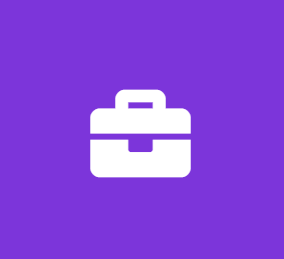 Analytics Support Intern
Tufts Health Plan
Customer Support Internship
We enjoy the important work we do every day on behalf of our members.
Job Summary
The Analytics Support intern is responsible for following activities
a) Support data gathering and data wrangling for analytics models
b) Administering machine learning algorithms
c) Developing data visualizations to enable interactive insight into data analytics subject areas
The individual's strengths should be in analytical problem solving, analyzing data and data visualization techniques. They should be proactive, resourceful, detail oriented, and require minimal supervision.
Understanding of Python, Tableau, Microsoft Word, Excel, and PowerPoint is mandatory. Knowledge of SQL and Microsoft Visio is preferred.
Job Description
Prepare data for analytics models (50%)
Develop data visualizations that highlight patterns in data, intuitive drill-downs to enable interactive insight into data (40%)
Administer machine learning algorithms in data (10%)
Requirements
Knowledge requirements (education & experience):
Some college level experience.
Demonstrated experience with technical and business issues in highly technical environments.
Skill requirements (include complexity of position):
Requires excellent analytical skills.
Requires ability to work on broadly defined technical and business problems diverse in scope and complexity.
Knowledge in some of the following areas:
Python
Tableau
MS Visio, MS Excel, MS PowerPoint
Data analysis, SQL
Interpersonal skills (include personal interaction):
Has a strong commitment to delivering quality work within specified timeline.
Possesses excellent written and oral communication skills.
Fast-paced office environment handling multiple demands. Must be able to exercise appropriate judgment as necessary.
Requires that the individual be well organized while being readily adaptable to changes in work assignments
What we build together changes our customer's health for the better. We are looking for talented and innovative people to join our team. Come join us!