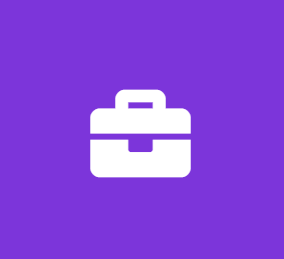 Creative Assistant Intern - Spring 2020
3:5Creative[s]
Customer Support Internship
3:5 Creative[s] is a dope new start up, an art-based digital platform and content house. We've been in operation since January 2017.
Our overarching goal is to develop engaging and thought-provoking social content that resonates with our specific fanbase. We're looking for a creative and organized to participate in our internship program. In this position, you will work with our team to help us stay organized and contribute to a wide range of projects such as social media posting. There would also be opportunity to work in other areas as well, such as content creation, graphic design, production, etc.
Note that this position is unpaid,for school credit, and will be starting as soon as possible!
Responsibilities and Duties
Assists in office management responsibilities
Assists Creative Assistant with posts for social media accounts on Facebook and Instagram
Manages company email, replying to clients and forwarding emails as needed
Supports Creative Director with calendar management
Keeps track of upcoming events and promotions
Assist in day to day brand management for client projects
Participates in creative sessions with team members as upcoming projects come through
Qualifications and Skills
Excellent verbal and written communication skills
Extremely detailed-oriented
Ability to work independently but also a team player
Strong desire to work in a fast-paced environment
Ability to learn quickly and with precision
Interest in social media and passion for creating interesting posts
Strong attention to detail and organization with the ability to multitask
Experience with Microsoft Outlook and Google Drive
Ability to communicate clearly and professionally via telephone and email
Must possess a strong work ethic and take responsibility for assignments
Ability to work with minimal supervision
We are looking for someone creative, someone who can create something out of nothing and can stay organized. This is a great opportunity to learn and grow with a team. If these are things you are interested in, please apply!
Job Type: Internship
This is an UNPAID internship!
Job Type: Internship
Salary: $0.00 /hour
Experience:
relevant: 2 years (Preferred)
Work Location:
Benefits:
Internship Compensation:
Schedule: