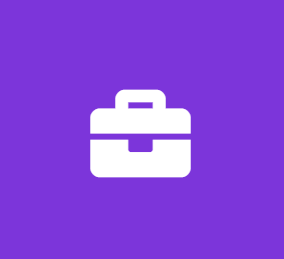 Website Development and Support Intern
The CoLife Group
Customer Support Internship
REMOTE AND LOCAL POSITIONS AVAILABLE**
CoLife is seeking a creative, web development and support intern with a high degree of professionalism to join our team. We are looking for a web design intern to build WSYIWYG sites for small businesses, startups and early-stage entrepreneurs.
Our ideal candidate has a passion for community and an entrepreneurial mindset. They are eager to contribute to a larger team while infusing elements of the things they are most passionate about. It is important individuals have a passion for their respective industries with a willingness to understand, research, and explore the role of small businesses and brands in both local and global markets.
Responsibilities:
Working with the creative team to identify client's business goals; brand identity and core functionality.
Develops site navigation by categorizing content; funneling traffic through content.
Develops site content and graphics by coordinating with copywriters and graphic artists; designing images, icons, banners, audio enhancements, etc.
Maintain client sites and train clients on how to edit and update their website themselves
Requirements:
Junior, senior, or recent graduate with major coursework toward a degree in Marketing, Communications or Advertising or Public Relations
Ability to prioritize and work both as an individual and as part of a team
Exceptional organizational skills, with an ability to effectively multitask
Excellent verbal and written communication skills
Exceptional customer service skills
Positive attitude, work effectively in a team structure
Must be able to handle multiple tasks while also meeting deadlines
Knowledge of Adobe Creative Suite (Photoshop, Illustrator, InDesign, Premiere Pro) preferred
Knowledge of Gmail/G-Suite/Google Docs
Proficiency with Microsoft Office including Word, Excel, Outlook and PowerPoint
Experience or understanding of Google Suite
Basic Website HTML Knowledge
Proficiency or experience with web tools like Wix, Shopify, Squarespace, Wordpress etc.
Company Overview:
The CoLife Group, Inc. is an innovative technology start-up specializing in business development, creative services and digital media. We work with early-stage entrepreneurs, start-ups and small businesses to establish, enhance or transform their digital strategy in a mobile-first world.
The CoLife Internship Experience:
This is an unpaid internship. School credit may be obtained but is not required. The internship is mostly remote though local opportunities are available. Our internship program is designed to give students a launchpad to apply the skills they learn in school by collaborating with start-ups, small businesses and organizations that are looking for fresh talent. Employment upon completion of the internship program is not guaranteed.**
Job Type: Internship
Experience:
sales: 1 year (Preferred)
web design: 1 year (Preferred)
public relations: 1 year (Preferred)
marketing: 1 year (Preferred)
Application Question:
Are you interested in our fully-remote or hybrid-local internship? (pick one)
Work Location:
Benefits:
Flexible schedule
Professional development assistance
This Job Is:
Open to applicants who do not have a high school diploma/GED
A good fit for applicants with gaps in their resume, or who have been out of the workforce for the past 6 months or more
A good job for someone just entering the workforce or returning to the workforce with limited experience and education
A job for which all ages, including older job seekers, are encouraged to apply
Open to applicants who do not have a college diploma
Schedule: