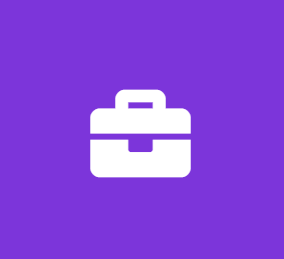 Developer/IT Support Intern
North American Signs Inc.
Software Engineer Internship
BASIC FUNCTIONS:
The Developer/IT Support will be responsible to assist in the maintenance and development of in-house applications and reports, system integrity and security. This includes configuring, coding, developing, and documenting software specifications during the life of the project. They will also be responsible to assist with training and help desk backup for in-house programs and basic application.
ESSENTIAL FUNCTIONS:
Collaborate with management and other team members in the development of new software programs and applications.
Responsible for maintenance and development of in-house application, including management of bug-list, assist in developing major projects, ensure data integrity, oversee integration with internal systems including the time clock, accounting and web portal.
Consult with all functional areas of the company with regard to application development and procurement, and develop solutions based on corporate/department/user goals.
Develop and maintain internal applications in C#/.NET/Windows Forms, Android and iOS.
Monitor and test new and existing software.
Analyze test results and deliver solutions.
Ability to negotiate and/or influence others to gain cooperation in order to exceed customer service standards both internally and externally.
Ability to drive results by motivating, providing strategic direction and leadership to internal and external business partners.
Responsible for utilizing process management skills to address a variety of issues and develop process resolution in the absence of established processes and/or within processes.
Provides extensive customer support by personally meeting with company representatives and keeping in constant contact with each representative.
Remain current on technological advances.
Individual and collaborative production work to complete tasks as assigned by manager within specified deadlines
Brainstorming I.T. strategies with team members
Ability to understand complex concepts and solve problems creatively
KNOWLEDGE AND SKILL REQUIREMENTS:
Strong understanding of C#/VB.NET or any other object-oriented language
Experience in .NET Framework
Familiarity with .NET Core
Familiarity with Microsoft SQL Server
Understanding of SOLID principals
Familiarity with code versioning tools (Git)
Understanding of CI / CD
Optional experience with cloud computing services (Azure)
Optional familiarity of mobile development languages and frameworks (Android, iOS)
KNOWLEDGE AND SKILL REQUIREMENTS:
Demonstrated experience
Ability to work effectively in a collaborative environment
Experience creating storyboards and site mapping
Advanced problem-solving skills Ability to prioritize and manage multiple milestones and projects efficiently
Professional written and interpersonal skills
PRE-HIRE REQUIREMENTS:
Background Check
Reference Check
Motor Vehicle Check
Drug Screening
PHYSICAL REQUIREMENTS:
The physical demands described herein are representative of those that must be met by an employee to perform the functions of this job. Reasonable accommodation may be made to enable individuals with disabilities to perform the functions of the job.
Ability to sit and walk
Ability to use hands to finger, handle or feel and talk or hear
Ability to occasionally stand, reach with hands and arms and stoop, kneel, crouch or crawl
Ability to lift and/or move up to 10lbs and occasionally lift and/or move up to 25lbs
Specific vision abilities required by this job include close vision and ability to adjust focus
Job Type: Full-time
Experience:
it support: 1 year (Preferred)
overall it/client: 1 year (Preferred)
technical support: 1 year (Preferred)
desktop: 1 year (Preferred)
help desk: 1 year (Preferred)
Benefits:
Health insurance
Dental insurance
Vision insurance
Retirement plan
Paid time off
Professional development assistance
Schedule:
Company's website:
www.northamericansigns.com
Benefit Conditions:
Waiting period may apply
Only full-time employees eligible
Work Remotely: