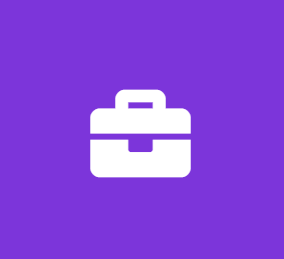 Human Resources Intern Summer 2020
Students
Business Internship
----------------------------------------
***Recruiting Paused During COVID-19 ***
----------------------------------------
With the current work environment and volatile market, we have made the difficult decision to pause our recruiting process for this role. We do not know when we will commence recruiting again, but we will remove this notice, and notify those who have applied, when we are ready to start. You are still welcome to apply, but please recognize we will not move to phone interviews until we restart recruiting for this role.
Human Resource Intern Summer 2020
Company Summary:
MRA Associates, a dynamic, comprehensive investment and wealth management firm, is seeking students committed to servicing the unique needs of high net worth individuals and their families, as well as institutions. We are one of Phoenix Business Journal's top ranked independent investment advisers and one of CareerBuilder's Top Companies to Work For in Arizona. Our team approach focuses on providing excellent client service in a well reputed, fast paced environment. Our small but quickly growing firm boasts a fantastic workplace culture, encourages innovation, and wants motivated students to come join our team!
Internship Summary:
Paid human resources internship with a small company (50+ employees). Intern will be exposed to multiple aspects of human resources. Hands-on learning starts day one in this fast paced environment. Obtaining course credit may also be possible, depending on the student's program approval. Hours will be flexible based on school schedule. Term of internship is 1 semester and potential for extensions exist. Apply at any time as we are continually interviewing for upcoming semesters.
Duties and Responsibilities:
Internship will provide exposure to the inner-workings of a wealth management firm. Responsibilities include a wide variety of Human Resources related task.
Managing employee benefits administration
Employee on boarding and terminations
Maintaining electronic employee files
Processing bi-weekly payroll
Human resources information system administration
Developing/updating human resources procedures, etc.
Brainstorming events and activities that will enhance the company culture
Potential for other company projects that may not be human resources related.
Qualifications:
All School of Business Undergraduate Majors
Junior or Senior in college
Interest in a career in human resources
Passionate about projects and assigned work
Excellent communication and writing skills
High-level Proficiency in Word, Excel, PowerPoint
Organized, detail-oriented and able to multitask with proven ability to plan and achieve results
Demonstrate highest personal ethics and integrity
Ability to maintain absolute confidentiality of information
Acceptable result on background and drug test
Team player, collaborative, able to work with and through others
Desire and ability to work in a small company environment