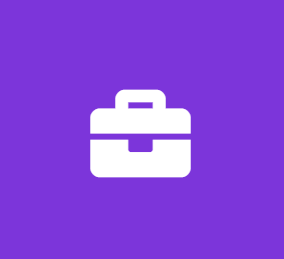 Human Resources Intern
Journey Health System
Business Internship
This is an exciting opportunity to become part of the Journey Health System Human Resources team in a fast-paced, regional organizations within mental health/intellectual disability behavioral health companies. Based in Bradford, PA, you will contribute providing customer-like experience to our employees on Human Resources topics. We strive to ensure that interns leave our program having gained knowledge and skills that cannot be taught in the classroom.
Position Duties:
Research and Develop a key, attractive, internship program
Assist with development of employee engagement materials
Aide in the on-boarding process, including gathering relevant documentation, running background checks, communication with new employee and supervisor, completing new hire paperwork, working with HRIS system, etc.
Organize and maintain employee files
Provide support to other HR staff with various projects/tasks
Acts as a contributing member of Human Resources team
Data entry and Human Resources Information System (HRIS) maintenance.
Gains exposure to highly regulated operations and knowledge of those regulatory practices.
Presents key learning and results to the leadership team at the conclusion of internship.
Your Profile
Being an advanced student in Business Administration or Human Resources Management
Strong interest in Human Resources
Basic understanding of HR processes and practices
Ability to set priorities and to work under tight deadlines;
Work in a collaborative environment;
Easiness to communicate at all levels;
We offer you
An exciting experience in a fast moving and fascinating industry.
35 - 40 hours per week
Paid internship at $10.35/hourly.