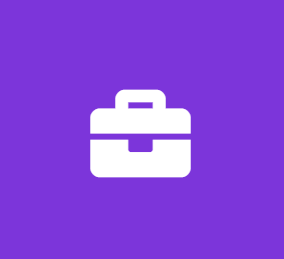 Pharmacy Internship
Cambia Health Solutions, Inc.
Pharmacy Internship
Overview:
Pharmacy Internship
Seattle, WA or Remote Position
This full-time twelve-week internship is scheduled to begin in June 2020 with the potential to be extended through the following academic year on a part-time basis
Responsibilities & Requirements:
Regence Pharmacy Services Clinical Operations Team is dedicated to improving the member and provider experience with their health plan, with application of best-in-class evidence appraisal and the practical considerations of clinical care, integrated with health plan administration.

Our pharmacist team review process is based on best practices in applying evidence-based medicine (EBM) evaluations to determine the best quality medication choices that represent the best value in efficacy and safety. From those EBM evaluations, we plan, develop, and implement clinical strategies for Pharmacy Services' clients with respect to formulary management, drug utilization management, medication therapy management programs, quality initiatives and drug information and education.

At Cambia, our values are fundamental to achieving our Cause of transforming the health care industry. They guide our actions and bring diverse perspectives together to improve the health care journey better for those we serve. All eight values are equally important and linked to the others: Empathy, Hope, Courage, Trust, Commitment, Innovation, and Accountability. These values are not just words on paper - we live them every day.
As the Regence Pharmacy Intern, responsibilities may include:
Under the direction of a preceptor, support provision of clinical utilization management (UM) decisions based on application of evidence-based medicine medication coverage policies.
Communicate with providers and patients (members) in a clear, concise, and professional manner (written and verbal).
Conduct research and collect data to support the evaluation and appraisal of evidence (primary and secondary), as well as health plan utilization data.
Provision of drug information in various formats to various audiences including internally at Regence, as well as externally for providers and members. Synthesize information from disparate sources, create summary of research, and document for application to health plan coverage decisions, as well as integration in to medication coverage policies and communications (both internal and external).
Document / record information – Enter, transcribe, record, store, or maintain information in written or electronic form
Process Information – Compile, categorize, calculate, tabulate, audit, or verify information or data
File, collate and organize documents as needed
Provide support to the Pharmacists and Pharmacy Services Technicians, including educational presentations.
Other duties as assigned by the Clinical Pharmacist or Clinical Pharmacy Manager, which may include formulary management, drug approval pipeline monitoring and assessment, and quality initiatives.
Key qualifications and experience:
Currently enrolled in a Doctor of Pharmacy degree program
Preference will be given to candidates who will have completed their second year of pharmacy school by summer 2020
Excellent written and oral communication skills
Passion for use of clinical intuition and problem-solving for patients and their providers
Innovative and strategic thinker; strong research and information-gathering skills
Highly motivated, analytical, detail-oriented, flexible, and adaptable nature
Highly Proficient with MS Office (Word, Excel & PowerPoint)
Desire to learn more about health plan operations
Candidates must have a minimum of a 3.0 cumulative undergraduate and graduate grade point average
Candidates must be legally authorized to work in the United States
About Us:
Regence employees are part of the larger Cambia family of companies, which seeks to drive innovative health solutions. We offer a competitive salary and a generous benefits package. We are an equal opportunity employer dedicated to workforce diversity and a drug and tobacco-free workplace. All qualified applicants will receive consideration for employment without regard to race, color, national origin, religion, age, sex, sexual orientation, gender identity, disability, protected veteran status or any other status protected by law. A drug screen and background check is required.
Regence is 2.2 million members, here for our families, co-workers and neighbors, helping each other be and stay healthy and provide support in time of need. We've been here for members more than 90 years. Regence is a nonprofit health care company offering individual and group medical, dental, vision and life insurance, Medicare and other government programs as well as pharmacy benefit management. We are the largest health insurer in the Northwest/Intermountain Region, serving members as Regence BlueShield of Idaho, Regence BlueCross BlueShield of Oregon, Regence BlueCross BlueShield of Utah and Regence BlueShield (in Washington). Each plan is an independent licensee of the Blue Cross and Blue Shield Association.

If you're seeking a career that affects change in the health care system, consider joining our team at Cambia Health Solutions. We advocate for transforming the health care system by making health care more affordable and accessible, increasing consumers' engagement in their health care decisions, and offering a diverse range of products and services that promote the health and well-being of our members. Cambia's portfolio of companies spans health care information technology and software development; retail health care; health insurance plans that carry the Blue Cross and Blue Shield brands; pharmacy benefit management; life, disability, dental, vision and other lines of protection; alternative solutions to health care access and free-standing health and wellness solutions.