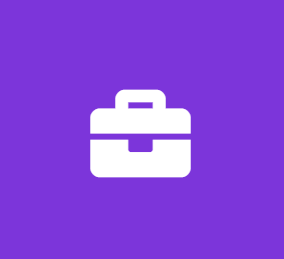 Administrative Assistant Internship
Monster Sessions
Customer Support Internship
Monster Sessions Office: USA - Irvine - 19200 Von Karman Avenue Suite 400
Monster Sessions is a US based music education platform that educates its students on the professional processes of the music industry through a series of hands-on in-studio classes.
Monster Sessions is committed to providing equal employment opportunity for all persons regardless of age, disability, national origin, race, color, religion, sex, sexual orientation, gender identity or expression, pregnancy, veteran or military status, genetic information or any other status protected by applicable federal, state or local law.
Job Description
The Administrative Assistant, A&R Administration, supports Monster A&R music executives and requires frequent interaction with all staff levels throughout our organization. The Assistant will help to ensure the efficient day-to-day operation of Monster A&R by successfully accomplishing the following
responsibilities:
Provide general administrative support to Monster Sessions/Monster A&R manager(s). This includes, but is not limited to, telephone support and online support.
Maintain day-to-day calendars, arranging meeting and conference calls, completing expense reports, managing & maintaining contact lists, making travel arrangements for students, scanning and filing agreements, printing of reports, sorting mail and ordering supplies
Maintaining departmental files by consistently updating, organizing and filing
Update/maintain and distribute departmental reports. Update departmental binders weekly. Update Monster A&R roster
Prepare and issue Monster A&R agreements between our company and our music artists, producers and songwriters
Generate class itinerary, syllabus and schedule for enrolling students, providing all class materials for each Monster Session student upon enrollment
Issue purchase orders and/or invoices to clients and vendors, obtain necessary approvals for invoices, costs and process invoices
Coordinate staff & Monster A&R member phone/conference/video calls
Book travel and studio time when needed
Create payment requests and process payment invoices for Monster Sessions/Monster A&R classes and services
Work closely with various internal departments
Overview: Our Intern Program is a great way to gain real hands on experience and professional exposure. The Internship Program is designed to provide motivated and interested students with knowledge of the music entertainment industry. Today's students will become tomorrow's leaders, and our goal is to provide these individuals with a meaningful, educational and fun work experience.
Monster Sessions/Monster A&R is looking for interns for the Summer/Fall semesters who are currently enrolled in college or university to join a variety of our current endeavors in the Los Angeles/Orange County Area.
Interns will work in our Irvine office and may be asked to help during our classes which are held in Los Angeles/Burbank.
Pay: 3-month unpaid internship (See Internship Promotion Program - below):
Internship Promotion Program: Interns that graduate from our IPP will be considered for promotion to a paid position, starting at $12 - $25 an hour.
The benefits of working in our internship program: Monster Sessions interns will gain real world experience by participating in the day-to-day operations & activities in our office. Networking and learning from industry professionals, interns will be exposed to the broader music industry environment through our education & music management platforms.
Internship Requirements:
Must be currently enrolled in a 4-year accredited university or college
Should have at least sophomore year standing
Must be able to commit to 20 hours per week
Exceptional computer written and verbal communication skills
Must be willing to travel 10 – 50 miles weekly
Physical Functions:
These physical demands are representative of the physical requirements necessary for an employee to successfully perform the essential functions of the job
The employee is often required to sit or stand and stare at a computer monitor for extended periods of time.
Employee may be required to lift a minimum of 25-30 lbs
Internship Work Areas:
Administrative
Accounting
General Business
Advertising/Marketing
Research Analysis
Event Coordination
Disclaimer:
Monster Session/Monster A&R internships are unpaid and for academic credit only. If you cannot receive academic credit from a four-year accredited university, you will not be considered for an interview.
This job description only provides an overview of job responsibilities that are subject to change.
Job Types: Full-time, Part-time, Internship
Salary: $12.00 to $25.00 /hour
Experience:
data entry: 1 year (Preferred)
10 Key: 1 year (Preferred)
QuickBooks: 1 year (Preferred)
Education:
High school or equivalent (Preferred)
Work Location:
One location
Multiple locations
Benefits:
Setting:
Ergonomic Workspace:
Administrative Duties:
Scheduling
Running errands
Stocking supplies
Sorting and sending mail
Answering and routing phone calls
Managing social media
Greeting visitors
Financial Duties:
Expense reports
Processing payments
Billing
Payroll
Purchasing
Schedule:
Monday to Friday
Weekends required
Company's website:
Work Remotely:
Temporarily due to COVID-19