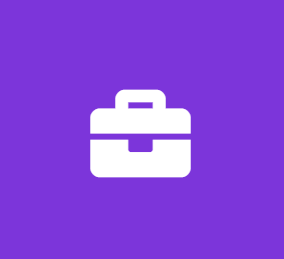 Customer Service and Recreation Intern
Greening Youth Foundation
Customer Support Internship
This internship will provide exposure to the Forest Service and rural Missouri communities. Assignments are designed to provide experience in partnership and community development. With supervisor support, the intern will provide customer service to visitors and overall support to the administrative staff on the unit. The intern will also assist in projects and become familiar with multiple resource areas that perform on the ground work that helps manage the Mark Twain National Forest. Lastly, the intern will receive formal and on-the job training in planning, external relations, public involvement, natural resource management, and environmental education.
The Greening Youth Foundation (GYF) has established a well-earned reputation as a leading youth conservation organization focused on the recruitment, training and placement of young people from under-served and diverse backgrounds in natural resources management in partnership with public lands.
Major duties will include, but are not limited to:
Greet visitors and respond to phone and written inquiries, which often requires an explanation in general terms of functions of the Agency to distinguish among and between function related to the subject of the inquiry. Use good host techniques in all contacts.
Staffing at the Cassville office at least 3 days/week and working with the Resource Specialist on the other days of the work week. Schedule may include weekends.
Evaluate inquires in order to provide the most useful and appropriate information or to suggest other productive sources of specific information applicable to the nature and subject of inquiry. Resolve inconsistencies in available information.
Serve as Collection Officer to sell such items as National Forest maps, 2400-4's (Forest Product Sale Permits), OHV permits, and America the Beautiful Passes in accordance with manual and handbook requirements. Maintain accountability records as required. The intern is held accountable for the funds collected.
Work with local volunteers and non-profit groups to engage in community development activities and delivery of conservation education, recreation and natural resource programs and activities.
Use a variety of communications tools to share information with the public regarding the Forest Service.
With supervisor support, prepare information for various internal and external audiences including social media accounts, websites, press, and for local schools concerning the mission, programs, and activities of the Forest Service. Drafts pamphlets, brochures, booklets, etc.
Desired knowledge, skills or abilities:
Public Relations, Business Administration, Communications, Education, Outdoor Recreation, Environmental Sciences or relevant degree
Excellent communication skills, both written and oral.
Ability to communicate with a wide variety of audiences
Self-starter that can work both independently and in teams
Ability to perform duties in an office setting, as well as, field assignments which may result in exposure to hazards associated with foot travel to remote forested area
Demonstrated ability to acquire in-depth knowledge and understanding of laws and government policies
Experience writing reports and creating and coordinating presentations using various software programs
Proficient in Microsoft Programs (Word, Excel, PowerPoint, etc.)
Mark Twain National Forest:
The Ava/Cassville/Willow Springs Ranger District (ACWRD) of the Mark Twain National Forest (MTNF) is almost 306,000 acres in size and spans 7 counties. The ACWRD is located in the southwest portion of Missouri and is within 1 hour of Branson, MO and Springfield, MO. The species diversity combined with the rural setting and interesting cultural environment, contribute to the unique lifestyle of the region. The Forest has 6 Ranger Districts, The ACWRD has 3 Wilderness Areas, 3 National Forest Scenic Byways, an OHV riding area, and a National Recreation Trail. The ACWRD currently has approximately 25 permanent employees.
Location: Mark Twain National Forest, Ava/Cassville/Willow Springs Ranger District – Ava, Missouri (MO).
Compensation: $12/hour
Benefits: health insurance for 6 months, $1250 professional development training stipend, and eligibility for a noncompetitive hiring authority certificate after working 960 hours.
Job Types: Full-time, Internship
Salary: $12.00 to $13.00 /hour
Experience:
Customer Service: 3 years (Preferred)
Education:
License:
Driver's License (Required)
Work authorization:
Work Location:
Benefits:
Health insurance
Professional development assistance
Other
Communication method(s) used:
Job Duties:
Answer incoming customer inquiries
Engage with clients in a friendly and professional manner while actively listening to their concerns
Offer support and solutions to customers in accordance with the company's customer service policies
Other duties as requested
This Job Is:
A job for which military experienced candidates are encouraged to apply
A good fit for applicants with gaps in their resume, or who have been out of the workforce for the past 6 months or more
A good job for someone just entering the workforce or returning to the workforce with limited experience and education
A job for which all ages, including older job seekers, are encouraged to apply
Open to applicants who do not have a college diploma
Schedule:
Company's website:
https://gyfoundation.org/
Benefit Conditions:
Only full-time employees eligible
Work Remotely:
Temporarily due to COVID-19