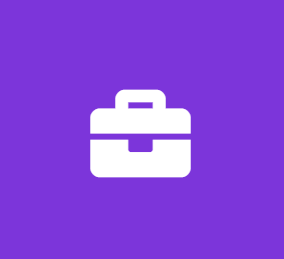 Digital Strategy & Engagement Assistant (Internship - 10 months)
Syracuse Athletics
Customer Support Internship
Syracuse Athletics is looking for top students/recent graduates across the nation to take part in a progressive, goal-oriented, collegiate content creation and social media internship. The opportunity will run from August 1, 2020 to April 30, 2020.

The opportunity - for students who earn credits through their institution or recent graduates looking for additional experience - focuses on the marketing process of a Power 5 conference school in the ACC. The opportunity will be focused on the multiple sports that Syracuse Athletics supports through social media management, content creation and fan engagement. The candidates will be given opportunities to further develop their skills to achieve experience and growth in the field. Students will help develop the brand of Syracuse Athletics, and work to engage with the community.

The focus will be on achieving finished products as it relates to brand assets, as well as helping determine proper strategy and content planning.

The Assignments:
Create assets for revenue generating sports and sponsorship partners to be consumed and utilized by our fans.
Develop social media engagement strategies, including fan touchpoints and communications, on our official Athletics platforms.
Create, design and implement collateral marketing material and advertisements through graphic design and/or video production work.
Maintain brand identity for Syracuse Athletics, coaching staffs and sports team.
Help manage undergraduate interns as part of our internship program.
Help manage work queue and work assignments for staff, including sponsored content obligations.
Help manage social media analytics reporting for Learfield/IMG partners as well as for internal use for optimizing content strategies.
Be a member of a digital, sales, marketing and creative team focused on the external components of a Power 5 athletic department

The Learning Experience:
Learn how to operate within a national brand and develop plans to communicate effectively with our consumers; effectively portray Syracuse Athletics, its coaches, players and sports teams to uphold the mission statement of the department
Help cultivate fans to increase engagement and awareness of our products and contests
Qualifications and Requirements:
Demonstrate a proven track record in brand management, design and content creation.
Candidate must be working toward or completed an undergraduate or graduate degree from an accredited institution.
Working knowledge of Adobe Creative Suite, with emphasis on Photoshop and Premiere. Working knowledge of After Effects is a positive.
Effective in both verbal and written communication
Excellent customer service skills and knowledge of social media engagement strategies
Knowledge of email communication platforms
Positive attitude and excellent work ethic


We are an equal opportunity employer and all qualified applicants will receive consideration for employment without regard to race, color, religion, sex, national origin, disability status, protected veteran status, or any other characteristic protected by law.