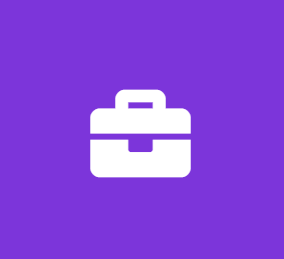 Executive Assistant Internship
Glee Church
Customer Support Internship
Our entry-level executive assistant role is ideal for individuals with a heart for sales, and people who are prepared to gain hands-on experience. The ideal Executive Assistant Intern will be a timely, responsible, independent, design-oriented student or new professional, looking to gain experience.
At Glee Church, our Lead Pastor has a broad responsibility in leading our operations and pastoral care teams. A key part of every great leader's team is an organized executive assistant.
This role will assist our Lead Pastor with managing his schedule including his financial practice. Hours are very flexible, with two weekly meetings (Zoom) and assisting at speaking engagements, including Sunday worship services.
Responsibilities:
Organizing, prioritizing, and scheduling
Follow Up and Follow Through
Correspond with via email, text and phone calls.
Data processing.
At Glee Church we're building a team of rockstars (authentic people)
Requirements:
Positive attitude
Effective communication
Must enjoy working with people
Tech-savvy Google Drive, and Outlook
College/University Credit(Unpaid) (Interns have the opportunity to grow with Glee Church)
School credit is available for those who are interested. We will partner with your school to help you meet requirements.
Please note that this internship is unpaid.
Job Type: Internship
Job Type: Internship
Application Question:
Please acknowledge that you understand that this internship is unpaid.
Work Location:
Benefits:
This Job Is Ideal for Someone Who Is:
Dependable -- more reliable than spontaneous
People-oriented -- enjoys interacting with people and working on group projects
Detail-oriented -- would rather focus on the details of work than the bigger picture
Schedule:
Work Remotely:
Temporarily due to COVID-19