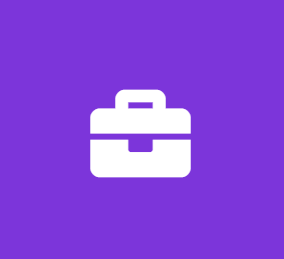 Junior Engineering Support Intern(ESTL - High School Senior)
Cimarron Software Service, Inc
Customer Support Internship
Cimarron is seeking a Junior Engineering Support Intern to support the Electronic Systems Test Laboratory (ESTL) staff at the NASA Johnson Space Center performing a variety of basic engineering support roles in verification testing, research, analysis, and display application development.
Key Duties:
Support a team of engineers performing verification testing of spacecraft Radio Frequency (RF) communication systems.
Review, support and maintain technical documentation.
Assist in the research of basic technologies for potential application to laboratory needs.
Analyze and modal wireless communications.
Create and modify display system applications.
Required Skills, Experience, and Education:
Due to facility security requirements, only U.S. citizens are eligible for consideration at this time.
2020 high school graduate with emphasis on AP or college-credit STEM courses.
The selected candidate must be accepted for admission and plan to enroll as a freshman into a 4-year accredited university /college in the fall of 2020 in one of the following degree programs:

Engineering (Aerospace, Electrical, Mechanical).
Computer Science.
Mathematics.
Physics.
Desired Skills, Experience, and Education:
Experience working in a team environment.
Good oral and written communication skills.
Familiarity with basic Microsoft Office products (Word, Excel, PowerPoint).
Involved with Robotics and/or STEM clubs.
Business Profile:
Cimarron is a global solutions company with a strategic partnering approach to satisfying customer-driven requirements. We ensure customer success with a modern approach and experienced leadership. Driven by an entrepreneurial spirit, Cimarron is fueled by highly skilled employees, developing new innovative technologies, and delivering superior products and services.
We believe in recognizing employees' worth by offering competitive salaries and benefits, including health, dental, and vision insurance, 401(k) contributions, educational reimbursement, and much more. From company communication through Company-wide information meetings led by our President and CEO, to an Awards program designed to recognize our amazing employees and their accomplishments, you will not only feel like you are a part of a team, you will be a valued member of the Cimarron family.
Cimarron is an Equal Opportunity/Affirmative Action Employer, M/F/Disability/Veteran. Due to facility security requirements, only US citizens are eligible for consideration at this time.