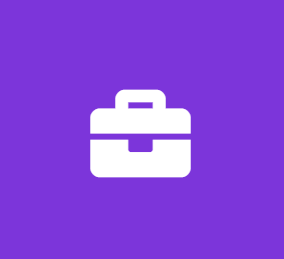 Marketing and Digital Communications Intern - Fall 2020
Students
Marketing Internship
----------------------------------------
***Recruiting Paused During COVID-19 ***
----------------------------------------
With the current work environment and volatile market, we have made the difficult decision to pause our recruiting process for this role. We do not know when we will commence recruiting again, but we will remove this notice, and notify those who have applied, when we are ready to start. You are still welcome to apply, but please recognize we will not move to phone interviews until we restart recruiting for this role.
Marketing and Digital Communications Internship - Fall 2020
Company Summary:
MRA Associates, a dynamic, comprehensive investment and wealth management firm, is seeking students committed to servicing the unique needs of high net worth individuals and their families. We are one of Phoenix Business Journal's top ranked independent investment advisers and one of CareerBuilder's Top Companies to Work For in Arizona. Our team approach focuses on providing excellent client service in a well reputed, fast paced environment. Our small but quickly growing firm boasts a fantastic workplace culture, encourages innovation, and wants motivated students to come join our team!
Internship Summary:
Paid Internship with a small company (50+ employees). Hands-on learning starts day one in this fast-paced environment. Obtaining course credit may also be possible, depending on the student's program approval. Hours will be flexible based on school schedule. Term of internship is one semester with the potential for extensions. Apply today, as we are continually interviewing for upcoming semesters.
Duties and Responsibilities:
Internship will provide exposure to the inner-workings of a wealth management firm from a marketing and communication perspective
Creatively discover and create new branding awareness strategies
Proofread written materials for grammar and syntax
Perform analysis of marketing and sales data
Assist on special projects (internal projects/client specific)
Perform multimedia outreach for written and digital engagements
Coordinate event planning
Create and maintain a targeted media list
Assist in the creation of digital and print graphics
Learn and apply certification usage guidelines
Interact with CEO and partners
Accept and apply coaching and feedback
Qualifications:
Majors Desired: Communications, Digital Culture, Graphic Design, Media Studies, Journalism and Mass Communication, Web Design, English, or Social Sciences.
Sophomore, Junior or Senior in college
Proficiency in PowerPoint, Word, and other presentation/editing software
Experience with applications such as WordPress, Adobe Creative Suite, and other graphics and web development programs preferred
Knowledgeable about brand awareness strategies
Capable of setting priorities and remain resourceful under pressure
Organized, detail-oriented, and able to multitask
Excellent verbal and written communication skills with eye for detail to written language and design
Creative problem solver, self-starter, and team player
Strong work ethic, professional demeanor, and client service focus
Ability to demonstrate highest personal ethics, integrity, and confidentiality
Is a proactive self-starter with the ability to work independently
Receive an acceptable result on background and drug test