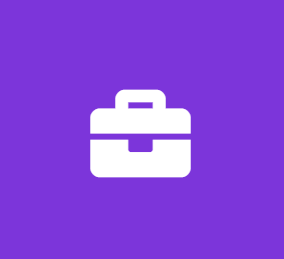 Research Assistant (Internship)
NPH USA
Customer Support Internship
I. Brief Overview of Host Organization (Mission and Relevant Programs)
NPH USA supports Nuestros Pequeños Hermanos (NPH, Spanish for Our Little Brothers and Sisters), which is raising more than 3,200 orphaned, abandoned, and disadvantaged boys and girls in Bolivia, the Dominican Republic, El Salvador, Guatemala, Haiti, Honduras, Mexico, Nicaragua and Peru. An additional 3,200 children who live outside the homes receive scholarships, meals and healthcare. NPH community outreach programs provided over 114,000 services in 2018.

II. Intern Position (Focus and Responsibilities)
During the internship, the applicant will learn and work directly with the Mid-Atlantic/Northeast (MA-NE) Development team (office in Quincy, MA). This regional team is a small and close-knit trio that puts an emphasis on having a fun time while working hard for the children and families that we serve. We believe in collaboration, mutual respect, open communication, and being proactive. The role as the MA-NE Research Assistant Intern is to build and organize our database, as well as build resources to aid in current and future campaigns.

Over the summer, the majority of the work will be dedicated to analyzing our donor database: Salesforce. Other projects will include completing research for campaign opportunities and donor research on WealthEngine. For all of the above duties you will have the direction and support of our team.

III. Desired Qualifications of Applicants
Must be available to work at least 10 hours/week remotely or at office
Upbeat and self-motivated
A multi-tasker
Creative problem solver who thinks out of the box
Detail-oriented
The desire to learn and try new things
Strong ability to create and analyze reports
Strong research skills
WealthEngine and/or Salesforce experience is preferred
This internship is unpaid, however, you will receive a $400 stipend towards NPH USA travel
(www.nphusa.org/travels). If desired, school credit is available.
IV. Work Location and Environment for Intern
Most activities for this position will take place in our office located on 265 Willard Street in Quincy, MA. However, this position allows you to work remotely part-time. Intern needs personal transportation.
V. Supervisor of Intern
The direct supervisor will be Casey Rector who is the Development Coordinator for the region and the lead on volunteer and intern efforts. You will also receive direction and support from Elizabeth Caletka, the Development Manager and lead on special events.
To apply, please email Casey Rector at
[email protected]
with your reason for interest and resume.