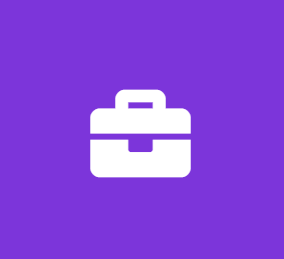 Support Engineer Intern
Riegl USA
Customer Support Internship
POSITION: Support Intern
REPORTS TO: Support Manager
ESSENTIAL FUNCTIONS:
· Responsible for successfully generating, solving, and closing support cases for customers
· Updating and creating support cases in Salesforce
RESPONSIBILITIES:
Gain technical knowledge in the operation and integration of LiDAR systems:
Detailed understanding of LiDAR products and processes for troubleshooting
Learn, understand, and demonstrate coordinate transformation knowledge
Lever arm calculations
Basic networking understanding for system troubleshooting
Command line prompt proficiency for sensor commands
Understanding of LiDAR physics and technology
Communicate critical product issues to manufacturer either directly or through the appropriate support channel
Provide Customers with support and troubleshooting via phone, email and web chat
Participate in After Hours Support Contingency Plan
Process data regardless of the segment (Airborne, Unmanned, Mobile, and Terrestrial)
Must be able to demonstrate critical thinking and solve problems by using a methodological approach to solving support cases while successfully working with a team
Maintain correspondence, lead updates, opportunity management, fresh contact and account information within Salesforce
Participate in a collaborative team effort to create content, edit, and finalize related segment product user manuals, safety, and flight training materials
Support all segment customer flight training, test, integrations, and demo flights
Coordination of integrated systems database (UAV model, boresight values, lever arm values, system configuration, etc.)
Responsible for LiDAR data management
Responsible for the coordination of efforts with the Segment Managers and Sales and Marketing Director regarding, but not limited to, the FAA Requirements and other North American Requirements
Update and Create support cases in Salesforce for all support staff to access.
Communicate with RIEGL Austria daily
All other related duties as assigned
COMPETENCIES INCLUDE: Employee must demonstrate the following competencies:
Quality: Ability to maintain high standards despite deadlines; establish high standards and measures; do work right the first time and inspect material for flaws; test new methods thoroughly, reinforce excellence as a fundamental priority.
Attention to Detail: Follow a methodological process involving research and critical thinking to solve cases. Follow detailed procedures and ensure accuracy in documentation and data; concentrate on routine work details and organize and maintain a system or records.
Decision Making and Problem Solving: Ability to take an active role in solving problems while exhibiting a realistic understanding of issues and ability to reason.
Planning, Prioritizing, & Goal Setting: Ability to prepare for emerging customer needs; manage multiple projects; determine project urgency in a meaningful and practical way; use goals to guide actions and create detailed action plans; organize and schedule people and tasks
Integrity: Ability to be tactful, maintain confidences, and foster an ethical work environment.
Commitment to Task: Ability to take responsibility for actions and outcomes and persist despite obstacle; demonstrate dependability in difficult circumstances and show a sense of urgency in regard to getting results.
REQUIREMENTS:
· Pursuing a Degree in an Engineering discipline or similar experience
· Excellent verbal, interpersonal, and organizational skills
· Excellent work habits, including a willingness to work the hours necessary to meet all department deadlines
· Proficient in using computer systems and software, such as Microsoft Office Suite with expert Excel skills, Adobe Suite, Internet, and web programming
About RIEGL USA, INC.
RIEGL USA delivers cutting edge technology in unmanned, airborne, mobile, and terrestrial laser scanning solutions. From the initial purchase, to integration of the systems, as well as training and support, RIEGL USA stands out as a leader in the industry. The key factor to RIEGL USA's success is providing complete reliability and personal support to our customers.
Job Type: Internship
Salary: $15.00 to $17.00 /hour
Additional Compensation:
Benefits:
Internship Compensation:
This Company Describes Its Culture as:
Detail-oriented -- quality and precision-focused
Outcome-oriented -- results-focused with strong performance culture
Team-oriented -- cooperative and collaborative
Schedule:
Monday to Friday
8 hour shift
Work Remotely:
Temporarily due to COVID-19