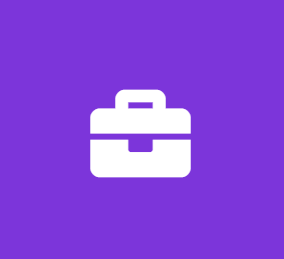 General Support Intern (summer months)
Education Service Center Region 12
Customer Support Internship
Job Description
This part-time position (20 or less hours per week) will provide assistance and support to the ESC Region 12 departments during the summer months (mid-May through Mid-August). This is an as-needed basis for departments. Applications will be reviewed for course study and experience.
This is an excellent opportunity for a college student to gain experience in an educational environment, office operations, and work with well-respected teams that provide professional development training to our schools.
Assist department assistants and secretaries
Assist with preparation of session/workshop materials
Greeting participants attending sesions
Provide excellent customer service to internal and external customers
Work with one or more departments, as required
Abide by the ESC Region 12 safety guidelines
Support internal ESC Region 12 functions and core values
Education/Certification
High School/Trade School degree
Office work experience, preferred
Special Knowledge/Skills
Working Conditions (Mental)
Manage tasks and work cooperatively with others

Maintain a calm attitude in demanding situations

Make changes and adapt to varying responsibilities on an ongoing basis

Work with frequent interruptions, tight deadlines, and limited office space

Exhibit self-control and work cooperatively with others
Working Conditions (Physical)
Lifting and carrying workshop materials
Setup up materials in conference rooms
Able to adjust to climate changes
Able to be productive in an open concept working environment
Applicant needs to possess these core values through words and actions to build positive, long term relationships with customers by demonstrating:
Professionalism, integrity, respect for others, expertise and credibility at all times
Quality in delivering what I promise and help create superior programs and services that add value beyond what is expected
Teamwork by working cooperatively with others to promote a positive and fun work environment
Adaptability by being flexible, attentive to change and ready to move quickly and decisively in response to the needs of customers
Innovation by contributing to the implementation of new or significantly improved services and delivery methods
Superior Service by providing personable, direct attention that delivers customer satisfaction beyond what is expected
Benefit Information
ESC Region 12 offers healthcare to employees working at least 10 hours or more per week.