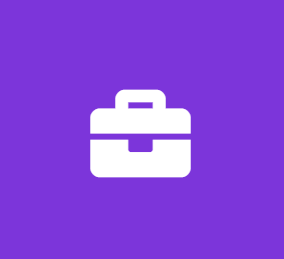 Sports Media Production Assistant - Internship
Inside The Huddle - A Sports Media Production
Customer Support Internship
At Inside The Huddle - A Sports Media Production we are gearing up for our 29th Season of INSIDE THE HUDDLE, Dallas Cowboy player show. Energetic, humorous and in-depth, this program takes Cowboys fans INSIDE THE HUDDLE from exciting Dallas Cowboys appearances to great networking opportunities at the VIP Pre-Show meet and greet.
INSIDE THE HUDDLE will be taped live on Monday nights at the House of Blues in Downtown Dallas from 7:30 to 8:30 PM, with a VIP Pre-Show meet and greet in the exclusive Foundation Room from 6:15 PM to 7:15 PM. There will be a total of 8 shows filmed at the HOB that airs onTXA21 in the DFW Metroplex on Sunday Mornings at 9:00 AM but, there will be a total of 16 shows that air in all outer syndicated markets across the region which currently include Amarillo, Lubbock, Midland, Brownsville, Abilene, Waco, Tyler, Shreveport LA, Monroe LA, Little Rock AR, and Fayetteville AR. The show will be hosted by Jane Slater of the NFL Network who will invite a current or former Dallas Cowboy guest each week. Last season's Cowboys included Dak Prescott, Michael Gallup, Allen Hurns, Joe Looney, Leighton Vander Esch, Tyrone Crawford, Demarcus Lawrence and Kavon Frazier.
At Inside The Huddle - A Sports Media Production, our Production Assistant supports the Producer and Production Manager to meet the various administrative needs of production. Interns have an opportunity to learn about various aspects of Inside The Huddle - A Sports Media Production while gaining hands-on experience in their chosen area of focus. On the Operational Track, Interns learn a variety of skills including camera operations (studio and remote), studio set-up and lighting, craft services, basic editing and audio design. Our primary goal is to provide a well-rounded internship experience. Interns will work closely with the editorial and production staff and are relied upon as active members of the team.
Basic Qualifications: Demonstrated ability to manage multiple projects simultaneously. Strong, detail-oriented work ethic, self-motivation and positive attitude. Preferred Qualifications: Experience with television production classes or possess a basic knowledge of the production process. Familiarity with Adobe Creative Suite and experience related online research and to social media including Twitter, Facebook, Snapchat, Instagram, and YouTube.
Visit our website: https://cowboyslive.com/
YOUTUBE CHANNEL: https://www.youtube.com/watch?v=hrcyuof3Y3M&t=10s
Job Type: Internship
Experience:
Videographer: 1 year (Preferred)
Video Production: 1 year (Preferred)
Video Editing: 1 year (Preferred)
Additional Compensation:
Benefits:
This Company Describes Its Culture as:
Detail-oriented -- quality and precision-focused
Innovative -- innovative and risk-taking
Outcome-oriented -- results-focused with strong performance culture
Stable -- traditional, stable, strong processes
People-oriented -- supportive and fairness-focused
Team-oriented -- cooperative and collaborative
Schedule:
Company's Facebook page:
https://www.facebook.com/Cowboyslive/
Work Remotely:
Temporarily due to COVID-19