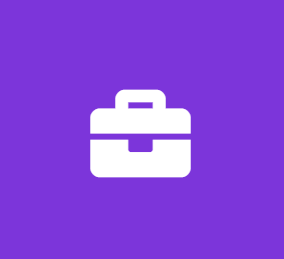 New Graduate Nurse Residency, Operating Room, July 2020
Medstar Georgetown University Hospital
Nursing Full Time
Now is your time.
Ready to launch your nursing career at the only hospital in the D.C. metro area to achieve Magnet® designation four times? You're in luck! MedStar Georgetown University Hospital is currently accepting applications for the Vizient/American Association of Colleges of Nursing (AACN) Nurse Residency Program™.
About MedStar Georgetown University Hospital Operating Room
The MedStar Georgetown Operating Room houses 23 suites and is staffed 24 hours, 7 days per week. We provide a wide range of surgical services, including Transplant, Neurosurgery, Orthopaedics, Otolaryngology, Plastic Surgery, General Surgery, Thoracic Surgery, Robotic Surgery, Urology, Gynecology, Pediatrics, Vascular Surgery, and Ophthalmology. The orientation program is coordinated by an expert Perioperative Clinical Educator.
We're leading the way in nursing excellence—and you can join us.
Our year-long New Graduate Nurse Residency program provides the mentoring and support you need to transition from student to professional nurse. You'll attend monthly seminars and learning activities, formulate an individual professional development plan, and complete an evidence-based practice project related to a unit specialty of your choice.
Once your three- to six-month, unit-based orientation is complete, you'll begin a minimum two-year, full-time commitment with your unit at MedStar Georgetown. By working at one of the country's top hospitals, you'll establish a strong professional foundation.
Learn from the best.
MedStar Georgetown was the first hospital in the nation's capital to be granted Magnet status by the American Nurses Credentialing Center—an honor given to fewer than eight percent of hospitals across the country.
What does our Magnet status mean for you? Our nurses rate their job satisfaction and sense of professional empowerment more highly than those at non-Magnet hospitals. This is an opportunity to join a workplace recognized for our positive work environment, clinical excellence, and many professional development opportunities.
Requirements
The New Graduate Nurse Residency, beginning July 20, 2020, is intended for Spring/Summer 2020 graduates of accredited BSN programs. Fall/Winter 2019 BSN graduates will also be considered. This selective program is open only to candidates with a GPA of 3.2 or higher, so please list your GPA in your resume or cover letter.
Admission Process
Interested? Submit your online application.
Once your application is in, you will be prompted to complete an online Nursing Career Battery. You have 48 hours to complete the test. If you do not finish the test within this window, your application will not be considered—so don't delay!
Candidates who complete the Nursing Career Battery and meet minimum requirements may be contacted for an interview. At the interview, you will be asked to submit:
Official transcript (cumulative GPA: >3.2)
Two clinical faculty reference letters on official university letterhead
Copy of current signed CPR card, both front and back (or eCard)
Employer reference (if you have worked as a Nurse Technician/Extern/CNA/Care Partner)
Learn More
Get more details: https://www.medstargeorgetown.org/for-healthcare-professionals/nursing/build-your-career-here/next-generation-of-nurses/