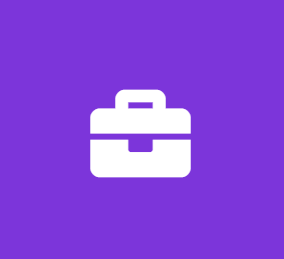 Infrastructure & Secure Lab Support Intern (Summer 2020)
Raytheon Technologies
Customer Support Internship
Date Posted:
2019-08-26-07:00
Country:
United States of America
Location:
HIA32: Cedar Rapids, IA 400 Collins Rd NE , Cedar Rapids, IA, 52498-0505 USA
Job Summary
Collins Aerospace Eng & Technology - Mission Systems organization is seeking an Intern with a passion for problem solving and satisfying customers through the delivery of improvements to the global engineering ecosystem that provide compelling gains to the consistency, efficiency, and productivity of product development efforts across the enterprise.
Eng & Technology is at the forefront of providing state-of-the-art solutions that dramatically increases Collins Aerospace Mission Systems Engineering productivity and effectivity. Our recognized success has been based on the friendly, informal, and highly-cooperative team environment we've put in place, as well as across-the-board depth of talent. Employing some of the most talented, dedicated people on the planet is not by chance. People from all over the globe choose Collins Aerospace as the place to build a rewarding career, while helping create and deliver communications, integration, and engineering solutions that our global customers demand so that our world keeps moving and stays connected. It's an exciting time to become a part of our team. Join us and discover how high your career can soar at Collins Aerospace.
Areas of Expertise
Customer Service
Basic knowledge of desktop computer software (Microsoft Office, especially Excel ;)
Scripting (Python, Java, C, MATLAB)
Experience with engineering tools is a nice to have (Jira, Confluence, Fisheye, Crucible, Jama, etc.) If not you can learn!
Job Responsibilities
Assist the Engineering tools support team in:
Resolving engineering tool support requests
Hardware / software inventory of labs
Development of gap assessments / compliance plans
Review & development of code
Raytheon Technologies is An Equal Opportunity/Affirmative Action Employer. All qualified applicants will receive consideration for employment without regard to race, color, religion, sex, sexual orientation, gender identity, national origin, disability or veteran status, age or any other federally protected class.
Privacy Policy and Terms:
Click on this link to read the Policy and Terms