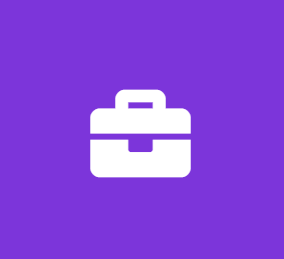 DHS Intern- Long Term Services and Supports
South Dakota State Government
Customer Support Internship
Session: Fall (September - December)
Position Title: Intern - Long Term Services and Supports
Supervisor: Beth Dokken
Agency: Department of Human Services
Location:Pierre


APPLICANT MUST BE A FULL-TIME STUDENT (MINIMUM OF 12 CREDIT HOURS) IN THE SEMESTER IN WHICH YOU APPLY.
Position Description:
The Division of Long Term Services and Supports (LTSS) provides an array of home and community-based service options to individuals 60 years of age and older and 18 years of age and older with disabilities. The LTSS summer intern will work closely with LTSS Program Specialists in a fast paced, yet very team oriented environment. The LTSS summer intern will be assigned various projects throughout the summer to assist the Division in supporting and enabling older South Dakotans and adults who are disabled to live independent, meaningful, and dignified lives. The LTSS summer intern duties may include, but are not limited to, assisting with quality assurance tracking and monitoring, updating publications, and assisting with community outreach and educational events.
Qualifications:
Applicant must be a full-time student at a college or university and have sophomore standing or above by the end of the
Spring 2020
semester, or must currently be enrolled at a technical institute and have completed one year (nine months) by the start of the internship. Preference will be given to South Dakota residents and students of South Dakota institutions.
Coursework related to social work or human services is encouraged, but not required.

Minimum Salary: $11.20


South Dakota Bureau of Human Resources
500 East Capitol
Pierre, SD 57501-5070
Telephone: 605.773.3148 Fax: 605.773.4344
An Equal Opportunity Employer