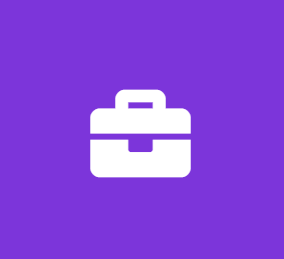 Technical Support Intern
Barn2Door
Customer Support Internship
About
Barn2Door is a Seattle-based food+tech startup that helps local farms sell direct to buyers through all digital channels, including web, social and mobile. We exist to empower Farmers who care about our planet.
We are looking for people passionate about the intersection of food, agriculture and technology. At Barn2Door, you'll get to learn what it takes to build a startup business and participate in ongoing training and education, while also playing a critical role in our growth.
Overview
The Technical Support Intern will work directly with our Support Team. The internship will have responsibilities for managing educational content for both customers and employees, learning and facilitating our "chat function" and supporting customers, and based on technical skill the potential of testing of new features. They will become familiar with the customer support process and technical problem solving.
To be successful in this role you must be curious, detailed-oriented, collaborative, computer literate and self-motivated. This a part-time to full-time internship is ideal for a college student seeking customer support experience and exposure to a fast-paced startup.
In the end, you must be well-disciplined, self-motivated and hungry to achieve. If you've got the drive, grit, creativity, and a passion for local food, startups and disrupting the food industry - then Barn2Door may be right for you.
You Are:
Eager to learn
A highly motivated, focused self-starter
An excellent communicator with great listening and problem solving skills
Detail-orientated
Team player able to work independently
Comfortable working in a fast-paced environment
Tech Savvy: You enjoy learning about new technology, but understand the basics
A Good Teacher: You can make complex concepts seem simple
You Will:
Take ownership of customer issues reported and see problems through to resolution
Study, diagnose, troubleshoot and recognize solutions to solve customer issues
Follow proper escalation of unsolved issues to the appropriate internal teams
Provide detailed feedback to customers promptly
Ensure proper recording and closure of all issues
Prepare accurate and timely reports
Document workflows in knowledge base articles
You Have:
Ambition to grow and learn
Confidence to ask questions, contribute ideas and invite continual feedback
Experience with ticketing programs such as Zendesk & HubSpot.
Experience working with technical problems or training.
Ability to interact, communicate, and present ideas
You Get:
Real experience in a high profile startup company just hitting its growth curve
Opportunity to be a rock star - great exposure and upside
Ongoing training and professional development
To work closely with all team members including executives
To grow your skill set and experience with technical problem solving and project management responsibilities
Job Types: Part-time, Internship
Salary: $12.00 to $15.00 /hour
Work Location:
Benefits:
Internship Compensation:
This Company Describes Its Culture as:
Detail-oriented -- quality and precision-focused
Aggressive -- competitive and growth-oriented
Outcome-oriented -- results-focused with strong performance culture
Schedule:
Company's website:
https://www.barn2door.com/
Company's Facebook page:
https://www.facebook.com/barn2door
Work Remotely:
Temporarily due to COVID-19