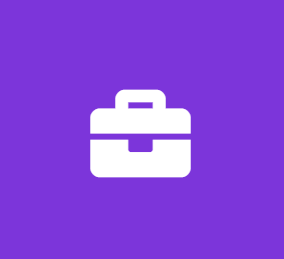 IT Support Engineer Intern
China Telecom Americas Corporation
Customer Support Internship
IT Support Engineer, Intern will provide first line support to a growing portfolio of IT Maintenance Service. This new role will be responsible for delivery of support and service in the IT network deployment and maintenance as well as repair of desktops, laptops, applications and network equipment; will carry out requested troubleshooting to resolve IT incidents and service requests. This role will provide hands-on technical support for client hardware and software related to Windows, Mac, and Linux systems. She or he will also support networking and local server resources for the clients 's website. The ideal candidate will use the guidance of the company policy, subject matter experience and professional experience to creatively deliver support and solutions to our customer base, while providing a positive experience. The role may be required to travel as needed, with flexibility in hours worked.
Assist with providing Internal IT service support
Troubleshoot/analyze computer systems to identify and eliminate performance bugs and hardware malfunction.
Assist with inspections to ensure IT systems and equipment are operational.
Assist with maintaining and troubleshoot Email Server, Office 365, VPN, and file sharing
Setup and troubleshoot Cisco VoIP, video conference, and Cloud Conference system
Maintain equipment, consumables and other IT Supplies
Maintain accurate records and assure documentation is up to date
Assist the team on projects as needed
Assist personnel with installation, configuration and ongoing usability of system hardware and software.


Essential Skills, Qualifications and Education Needed:
Master's degree in IT, Engineering, Computer Science or related field
Familiar with standard concepts, practices, and procedures in information technology
Experience with laptop/desktop hardware support and repair, networking, and VOIP telephony
Experience working with Microsoft products in an Active Directory and Exchange environment
Experience in desktop imaging and deployment is preferred
Excellent interpersonal and communication skills; verbal, written, face-to-face and over the phone interactions with partners and all levels of staff and management in both English and Mandarin
Effective Interpersonal skills, including ability to work with a wide range of users
Effective customer support skills
Successful candidates will strive to learn and advance, have excellent communication skills
CCNA, MCSA preferred, but not required. Other IT Certifications are an asset but not required
Excellent interpersonal and communication skills; verbal, written, face-to-face and over the phone interactions with partners and all levels of staff and management
Flexibility to work seamlessly with global sales team in different time zones