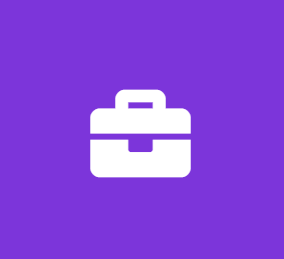 Customer Service Call Center Summer Intern
SUEZ
Customer Support Internship
WE'RE LOOKING FOR
Customer Service Call Center Summer Intern
Employment type
Regular / Permanent
Location
Hackensack, NEW JERSEY
United States
Reference Number
req18062
Who we are?
With 90,000 people on five continents, SUEZ is a world leader in smart and sustainable resource management. We provide water and waste management solutions that enable cities and industries optimize their resource management and strengthen their environmental and economic performances.
SUEZ in North America operates across all 50 states and Canada with 6,700 employees dedicated to environmental sustainability and smart and sustainable resource management. The company provides drinking water, wastewater and waste collection service to 6.4 million people on a daily basis; treats over 600 million gallons of water and over 450 million gallons of wastewater each day; delivers water treatment and advanced network solutions to 16,000 industrial and municipal sites; processes 55,000 tons of waste for recycling; and rehabilitates and maintains water assets for more than 4,000 municipal and industrial customers. The company is a subsidiary of Paris-based SUEZ.
Who are we looking for?
Who we are looking for:


An individual who is looking to fine-tune their organizational, interpersonal, and problem solving skills to create positive interactions with customers and employees.
Communication skills (oral and written) and listening skills to understand the employee and customer's situation and respond effectively by phone, email, in writing, or in person, in a helpful and professional manner.
Problem solving and critical thinking skills to determine solutions to an employee or customer's problem resolving issues effectively.
Ability to communicate escalated issues to the Supervisor effectively.
Demonstrates patience and politeness, especially when interacting with difficult or irate people.
Ability to work in a team environment in a cooperative and dependable manner in order to achieve internal customer satisfaction and meet company goals.
Flexibility - ability to fill-in as needed to cover critical tasks/roles.
Attention to detail in order to follow company processes and Commission rules.
Integrity – ability to maintain confidentiality of customer information.
Ability to prioritize and manage multiple competing work priorities successfully.
Ability to function in the digital world, using computer, laptop, tablet, smart phone devices and software to communicate, perform, and record work.
Proficiency with MS Office Suite is a plus.
What will you be doing?
The customer service Intern works in a call center environment. The intern is responsible for supporting the Call Center team to complete their daily work and assist with special projects. The work will help the intern to develop the skills listed qualification section (organizational, interpersonal, and problem solving).
Nature & Scope-Principal Areas of Responsibilities:
Mail Sorting, distribution
Filing
Check batching
Back-office - emails, correspondence
Customer Contact entry
Research customer accounts
Some telephone contacts
Scanning and Uploading Documents into software programs

Work is primarily sedentary and requires exertion of up to 10 pounds of force occasionally. Work activities include, but are not limited to, reaching, finger dexterity, talking, hearing, grasping and repetitive motions. The position deals largely with interacting with employees and possibly customers.
We are an Equal Opportunity/Affirmative Action Employer. All qualified applicants are encouraged to apply without regard to race, color, religion, gender, sexual orientation, gender identity, national origin, protected veteran status or status as an individual with a disability.