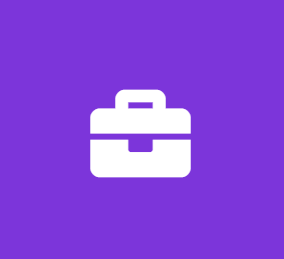 Graduate Sales - Account Manager/ Business Consultant
Honeywell
Marketing Full Time
Driving Infinite Possibilities Within A Diversified, Global Organization
We don't just sell things. We offer solutions to tomorrow's challenges.
Our sales approach begins by identifying customer demands before they become challenges. We're committed to delivering customer success through our comprehensive expertise in software and technology
As a Graduate Sales Engineer, you will be responsible for working with the HBS Sales team to develop and complete solution and pricing proposals for our customers. Working closely with other Sales team members (Account Managers, Business consultants and sales managers), this role will ensure customer requests are managed and dealt with in a timely and responsive manner. You will also work closely with the Install and Service teams to support the local teams in achieving their District objectives.
Must be able to commence this role in the Summer of 2020
Job Activities Include:
Business Relationships: Develop and sustain long-term customer relationships
Sales Process: Serve as the customer's ambassador and advocate; Coordinate Sales operations process, keep SFDC (CRM Tool) and other Sales tools up to date
Customers: Account Management support of customer accounts; responsible for supporting account retention and growth within assigned account base
Results: Help support retention and growth of assigned customer base and successful maximization of asset increase
Ability to travel domestically as required to customer sites - up to 30%
***This position is available in multiple locations across the United States. ***
You Must Have:
Obtained a Bachelor's degree within the last 12 months.
Must have graduated, from an accredited college or university, since December 2019 or will graduate by June 2020.
Be a citizen or have permanent residence for the United States at the time of your application.
We Value:
A dual degree in Engineering (Electrical, Mechanical, or Systems) with minors in business/finance.
A degree in Industrial distribution would also be highly regarded
Excellent communication skills and the ability to use appropriate interpersonal styles and communication methods to gain acceptance of an idea, plan, activity, service or product from potential or current customers.
Ability to proactively developing customer relationships; making efforts to listen and to understand the customer (both internal and external); anticipating and providing solutions to customer needs; giving high priority to customer satisfaction.
Ability to balance the demands and needs of internal and external stakeholders.
Consistent delivery of exceptional sales support solutions and innovation to customers
Will you be attending the NBMBAA, SHPE or SWE annual conferences? Honeywell will be there interviewing top talent! After you've completed your formal application here in Cornerstone, please use the links below to submit interest in opportunities during conference.
NBMBAA in Houston: http://tinyurl.com/yyr8xghk
SHPE in Phoenix: http://tinyurl.com/yyzeutys
SWE in Anaheim: http://tinyurl.com/yykzo4ca
Additional Information
JOB ID: req222910
Category: Sales
Location: 115 Tabor Road,Morris Plains,New Jersey,07950,United States
Exempt
Due to US export control laws, must be a US citizen, permanent resident or have protected status.
Honeywell is an equal opportunity employer. Qualified applicants will be considered without regard to age, race, creed, color, national origin, ancestry, marital status, affectional or sexual orientation, gender identity or expression, disability, nationality, sex, or veteran status.