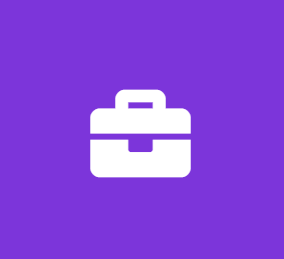 Intern, Summer 2020
Dev Technology
Internship
Summer Interns, #196 (Corporate Operations Internships)
Dev Technology Group is seeking talented rising Sophomores, Juniors, and Seniors for our Summer 2020 Internship Program. Interns will be based out of our headquarters in Reston, Virginia or our office in Washington, D.C. This is an excellent opportunity for those seeking professional experience and exposure to corporate environments and operations that will lend to a career in the IT services or government contracting industry.
Dev interns will gain first-hand experience and knowledge supporting a leading Information Technology provider supporting the Federal Government. The intern will support a project or corporate team applying technical thinking and problem solving to address current initiatives. As a part of the broader Summer Intern program, the Intern will gain experience and knowledge in three key areas: technology including new trends, professional work environments, and Government contracting. Here are some of the activities:
Complete work products or contribute to key project for the project or corporate team
Conduct research or analysis assignments and make recommendations
Attend team meetings learning the functions of how the team operates and being assigned tasks for the day or week
Work with fellow Summer Interns on a technically focused project and present the groups results to the executive team at the end of the program. (Past projects have include developing an internal application and planning a hack-a-thon)
Attending corporate level meetings to learn about a broad spectrum of areas of the business, such as business development, finance and project management
Required Skills and Experience:
Rising Sophomores, Juniors and Seniors working toward a bachelor's degree in a preferred area of Information Technology, Computer Science or related fields (tech or business)
Experience applying technology to solve complex problems whether in or out of class
The ability to work independently and in a team with developers providing guidance and support
A desire to learn new skills, including self-study if needed
The ability to follow through on tasks to completion
True enjoyment of technology and the desire to contribute to a team's output
Must be able to commute to either the DC or Reston office depending on the location of internship.
Start and end dates are flexible. Hours are flexible.
Multiple internship opportunities are available.
Our Dev internship program will run remotely during Covid-19. Dev's corporate culture fosters continuous opportunities for learning and development; innovation and resilience are two of our core values.
Over 20 years ago Dev Technology began providing IT solutions to meet the mission-critical needs of the federal government by exceeding our clients' expectations through partnership, a commitment to teamwork, collaboration, and valuing our employees. Dev Technology is an Affirmative Action/Equal Opportunity employer. All persons shall have the opportunity to be considered for employment without regard to their race, color, religion, sex, pregnancy, national origin, ancestry, age, marital status, gender identity, sexual orientation, veteran status, disability, or any other characteristic protected by applicable federal, state or local laws. Equal employment opportunity will be applied to all phases of employment, including but not limited to recruitment, hiring, compensation, benefits, training, promotion, transfer, discipline and termination.
EEO/AA/Disability/Vets Employer