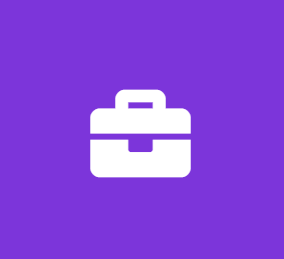 Business Development Intern
Heat Dance
Business Internship
To apply: visit https://heatdancecompany.com/internshipapplication to complete the application form and submit for job consideration.
Please read this entire job description. Despite the COVID-19 crisis, we are still moving on the same timeline but will not meet in-person until the Los Angeles & California Officials announce that it is safe to do so. While under Stay-in-Place orders, we will work remotely in video conferences.
About the Position
Heat Dance is currently seeking an intern to join our Business Development team who is self-motivated and has a passion for entertainment, music/dance, and entrepreneurship. Our Business Development and Strategy teams contribute to the venture capital fundraising process, conduct market research and analyze data, present recommendations for marketing and new business initiatives, and prepare for geographic expansion of studios.
Our intern will work directly under the CEO to learn the current industry landscape, conduct research, create presentations, and learn about all facets of the Heat Dance business from operations to customer retention and more. Working with pitch decks, business plans, and financial models is only the beginning. The ideal candidate has a business major or strong interest in entrepreneurship or investment banking and has some experience with financial modeling and Microsoft Excel.
About the Company
Based in LA, Heat Dance was founded on the belief that people are happier and healthier when they have rich experiences in movement and sensory input (ie. Dance, fitness, social experiences). We exist as an app and as brick & mortar studios: Heat provides an interactive dance community and education platform online, inspired by the immersive dance experiences we deliver daily in our state-of-the-art studios—part dance class, part exercise, part immersive theatre; our goal is to create a happier, healthier society through dance and technology. Live your best life as your true self at HEAT DANCE!
Important Details
Location: Offices & studios in the Brentwood neighborhood of Los Angeles, CA, in-person
Dates: 2020 Summer Session: June 1 – Sept 18 with Orientation on Weds, May 27
2020 Fall Session: Sept 8 – December 18 with Orientation on Weds, Sept 2
Hours: at least 2 days per week M-F for 6 hours each; generally flexible between 10am-7pm. Depending on the team/department you are ultimately hired in and also with consideration to your availability, specific days/times will be arranged with your manager.
Compensation: Unpaid internship but with opportunity for potential future employment. If school credit is possible, will work with candidate to achieve credit requirements.
Future: Can lead to increased responsibilities and involvement over time, with the potential to expand into the PR, digital marketing, or design areas based on the intern's proven skills and dedication.
What you'll get:
professional-grade materials as work examples for your portfolio + resume highlights
The exciting opportunity to be part of and to learn from a growing startup, build connections with amazing people, and have fun!
Ability to contribute ideas and solutions all the time (seriously, all the time)
A huge network! Not only are we USC undergrad and UCLA MBA grad students, the UCLA Anderson Accelerator also brings in great mentors and people from the startup world including the partner of Lightspeed Ventures (ahem, Snapchat). You'll have access to our workspace, speakers, entrepreneurship workshops, and more
Awesome letters of recommendation!
Employment opportunities post-internship!
Responsibilities:
Learn basics of operating and growing a service business
Assist with fundraising materials such as business plan, pitch deck, market research, and financial models
Research and craft strategies for partnership opportunities
Monitor data analytics on website, social media platforms, and customer feedback using Google Analytics & Data Studio
Brainstorm on the regular: work with marketing to brainstorm and assist with content and campaigns, as well as the social media team and business development team – be part of everything going on
Monitor trends in social media, entertainment, dance, and applications and appropriately apply that knowledge to help our production & marketing teams create viral content that will increase word of mouth
Anything else that may interest you! We wear many hats and are intentional in finding opportunities to develop our team members!
Desired Skills & Experience:
Soft
Wanting an amazing, unforgettable internship
A proactive self-starter who enjoys autonomy and taking action
Great communicator, responsive over email & telephone
Great with conveying stories through video
Proactive idea generator (we love new ideas!)
Efficiency – work smarter, not harder
A sense of humor and natural creativity
Strong verbal communication skills
Able to thrive in a fast-paced environment while working with team members
Must be extremely resourceful with a "can-do" & "I'll find a way" attitude
Technical
Expertise within your choice of software – Final Cut, AVID, even iMovie, etc
Must be video equipment savvy and have a strong interest in dance and music
Strong knowledge of leading social media platforms (FB, IG, Pinterest, LinkedIn, Twitter, Snapchat, Youtube, etc.) and viral content as well as knowledge of emerging trends and technologies
Adobe expertise is a plus
Skills
Social Media Marketing, Communication Skills, Adobe Photoshop, Videography, Digital and Film Photography, Videography and Video Editing, Digital Photography and Videography
Job Type: Internship
Salary: $0.00 to $16.00 /hour
Additional Compensation:
Benefits:
This Job Is:
A job for which military experienced candidates are encouraged to apply
Open to applicants under 18 years old, provided it is legally allowed for the job and location
Open to applicants who do not have a high school diploma/GED
A "Fair Chance" job (you or the employer follow Fair Chance hiring practices when performing background checks - learn more at https://start.indeed.com/fair-chance)
A good fit for applicants with gaps in their resume, or who have been out of the workforce for the past 6 months or more
A good job for someone just entering the workforce or returning to the workforce with limited experience and education
A job for which all ages, including older job seekers, are encouraged to apply
Open to applicants who do not have a college diploma
A job for which people with disabilities are encouraged to apply
Company's Facebook page:
https://facebook.com/HeatDanceLA
Work Remotely:
Temporarily due to COVID-19