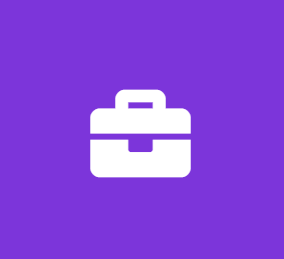 Social Media Quarantine Internship
RYSE UP, Inc.
Marketing Internship
Social Media Quarantine Internship
Want to work at a place that people say is f*#king awesome? A place that allows you to talk to and work with some of the best new talent? Well the time is now. While we are on lock down, we can go up!
Greatness can come from anywhere and RYSE is a platform that is empowering the creators to find raw, organic talent.
We are looking for music loving artist centric social media interns to join our team and spend their time during the quarantine lockdown building valuable skills and relationships in both the music industry and the technology industry.
You can read more about RYSE from the Apple App Store article: https://apps.apple.com/us/story/id1322775953
We are creating a distributed team of interns that will come together to unite artists and opportunities.
We have multiple Social Media Intern Openings as listed below:
Social Media Intern for Instagram
Social Media Intern for Twitter
Social Media Intern for TikTok
Social Media Intern for Blogs and Online Forums
The benefits include:
Creating relationships with great musicians, brands, online concerts and industry executives
Learning about mobile app community management and growth
Executing on social media marketing strategies
The notoriety of discovering talent that is on the RYSE.
Position: (College Credits / Remote) 20 Hours / week
Responsibilities:
Showing up online everyday with the drive to capture greatness
Asking question and creating ideas that impact our goals
A belief in one's abilities and the drive to attain excellence
Hacking ideas together to create innovative ways to achieve goals.
Tasks:
Engage our Instagram community by responding to all comments, questions, and concerns on our Instagram account.
Post social media content during peak engagement days/times.
Why work for us:
A unique opportunity to be a part of the acceleration of a hot new app.
Work with a group of passionate and motivated entrepreneurs.
Work with talented people who are industry influencers and trendsetters.
Do something awesome and productive while on quarantine lockdown.
Job Type: Internship, College Credit
Salary: Unpaid
Time: 90 day internship, 20 Hours/week
Starting: April 15th
Education:
In College or a recent College graduate (Preferred)
Experience:
Instagram Management for a brand: 2 year (Preferred)
Social Media Marketing: 1 year (Preferred)
Digital Marketing: 1 year (Preferred)
Marketing: 2 years (Preferred)
Job Type: Internship
Application Question:
What is your favorite social media channel? Please share a social media account you have managed (personal or business).
Additional Compensation:
Work Location:
Benefits:
Schedule:
Work Remotely: