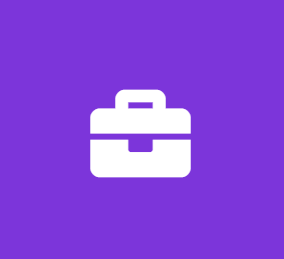 Neurodiverse Intern: R&D Business Planning / Strategic Corporate Finance
Biogen
Business Internship
Company Description

null
Job Description
This internship role is part of the Limitless @ Biogen program; the summer internship for neurodiverse college students. 'Neurodiversity' includes neurological differences such as autism spectrum, ADHD and dyslexia. Applicants will not be asked for documentation or proof of neurodiversity, unless requesting an ADA accommodation. Limitless @ Biogen provides support for managers and interns throughout the 12-week summer internship.
Position Description
Final project assignments will not be determined until the start of the internship, but may include:
May assist with clinical financial analyses for various R&D programs. Responsibilities may include attending program team meetings, assisting with clinical financial planning and/or accounting activities.
May provide Financial Planning & Analysis (FP&A) and support analytics for the Long-Range Plan (LRP) and/or mid-year forecast.
May assist with populating comprehensive financial models and analyses to evaluate business opportunities. May also assist with preparing presentations for senior leadership review.
May prepare journal entries and provide monthly variance analysis commentary for monthly profit and loss (P&L) review meetings. May assist with month-end/quarter-end close, including creation of journal entries, account reconciliations and variance analysis.
Qualifications
To participate in the Biogen Co-op/Internship Program, students must meet the following eligibility criteria:
Legal authorization to work in the U.S.
Grade point average of 3.2 or higher preferred
At least 18 years of age prior to the scheduled start date
Be currently enrolled in an accredited college or university and have completed at least one year of undergraduate studies by scheduled start date
Additional qualifications:
Interest in the Biotech/Pharma industry
Strong quantitative, analytical, and problem-solving skills
Experience in Excel modeling and analyses, and with building PowerPoint presentations
Strong written and oral communication and presentation skills
Excellent time management/work organization skills essential
Consistently follows through on tasks and asks for help when needed
Working knowledge of financial statements
The following are not required but would be beneficial

Familiarity with Oracle and Business Objects
Knowledge and understanding of U.S. Generally Accepted Accounting Principles (GAAP)
Knowledge and understanding of finance theory and valuation methodologies
Education
All candidates must be a rising collegiate junior or senior by summer 2020 and currently pursuing a bachelor's degree in Finance and/or Accounting
Preferred GPA of 3.5 or higher (on a 4.0 scale)
Internship Duration
June – August 2020
Location
Cambridge, MA
Relocation is not offered for this position.
Additional Information
Any disclosure of neurodiversity that may be made as part of the Limitless @ Biogen neurodiversity hiring program will not be disclosed with respect to any other position you may apply to at Biogen now or in the future, other than for a lawful reason such as if you are affirmatively seeking a reasonable accommodation as part of the accommodation process. Biogen is committed to providing any reasonable accommodations in the application process that may be necessary to provide the applicant(s) with disability an equal employment opportunity throughout our hiring processes.
Additional Information
All your information will be kept confidential according to EEO guidelines.