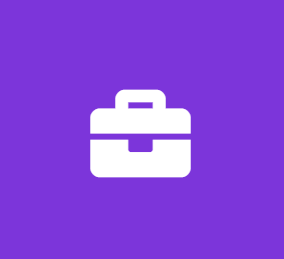 Intern - Business Development
BioMarin
Business Internship
BioMarin is the world leader in delivering therapeutics that provide meaningful advances to patients who live with serious and life-threatening rare genetic diseases. We target diseases that lack effective therapies and affect relatively small numbers of patients, many of whom are children. These conditions are often inherited, difficult to diagnose, progressively debilitating and have few, if any, treatment options. BioMarin will continue to focus on advancing therapies that are the first or best of their kind.
BioMarin's Research & Development group is responsible for everything from research and discovery to post-market clinical development. Research & Development involves all bench and clinical research and the associated groups that support those endeavors. Our teams work on developing first-in-class and best-in-class therapeutics that provide meaningful advances to patients who live with rare diseases. Come join our team and make a meaningful impact on patients' lives.
SUMMARY:
The BioMarin Summer Internship Program will enable students to gain valuable experience and knowledge of the processes and systems within BioMarin, while gaining an insight into the pharmaceutical/biotech industry.
Job Description
BioMarin is seeking a self-starter and results-oriented individual who is looking to gain hands-on, real-world experience as part of the Business Development (BD) team. We are looking for someone with both a strong fit with BioMarin's mission and culture along with the necessary research and analytical skills.
The intern will work closely with BD team members to assist across BD functions, including, but not limited to: secondary / primary research, analyzing deal landscape, evaluation of assets, document creation / data / NDA management and administrative tasks.
BioMarin's summer internship program will take place over a 10 to 12-week period from June through August 2020.
Responsibilities
Responsibilities may include, but are not limited to:
Secondary / primary research for landscape analysis (e.g. for next gen gene therapy and editing technologies / assets)
Secondary / primary research for asset evaluation
Monitoring of new academic publications and industry news
Research and document creation for the team as part of evaluation (e.g. PowerPoints for assets under evaluation)
Required Skills
Excellent verbal and written communication skills
Proficient in Microsoft Office Products (Word, Excel, SharePoint, Outlook and Power Point)
Able to collect and synthesize a wide range of scientific and clinical information
Must be a self-starter, comfortable working both independently and as part of a team
Organized and capable of multi-tasking. Strong attention to detail.
Ability to produce quality deliverables and motivated to work with tight deadlines
Excels at working collaboratively with others
Innovative thinking and analysis
Passionate about learning about business development in a high pace environment
Qualifications/Eligibility:
Education - Required: BA/BS in life sciences or related degree; Graduate student returning to school in Fall of 2020, with a demonstrated career interest in the pharmaceutical/biotechnology industry and a strong background in genetics if preferred
Student must be returning to school in the Fall Term OR has graduated within the 1 year of the start of the intern program
Must be available to work 40 hours a week
Housing and Transportation is responsibility of the Intern
Benefits of a BioMarin Internship:
Apply skills and knowledge learned in the classroom to on-the-job experiences
Comprehensive, value-added project(s)
Work in teams and with colleagues in a professional environment
Develop technical skills specific to your major
Provides opportunities for professional development by building relationships and learning about other parts of the business
Weekly lunch seminar series with Executive Staff
End of summer poster presentation to the BioMarin Community
We are an equal opportunity employer and all qualified applicants will receive consideration for employment without regard to race, color, religion, sex, national origin, disability status, protected veteran status, or any other characteristic protected by law.