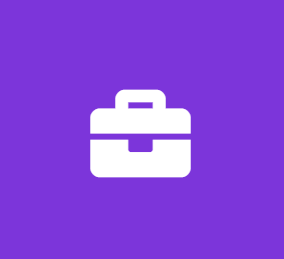 Jr. Salesforce Administrator
National Credit Care
Marketing Full Time
Company Information:
National Credit Care is an industry leader working to assist the millions of Americans suffering from credit related struggles. We have been in business for over 15 years and have helped hundreds of thousands of people throughout that time secure home loans, and a better financial future for their entire family. As we continue to grow rapidly, and continue to expand on our program offerings, our pride is in the fact that our workplace culture is full of fun, energetic, and passionate individuals who live to work hard and play harder.
Job Description:
As the Junior Salesforce Administrator you will be responsible for the daily administration of Salesforce Lightning. You'll be a key member of the teams working on daily maintenance and the pipeline of projects. This position will be focused on administration, working with Business Analysts and assisting in the development of solutions.
Responsibilities:
Creation and support of Salesforce dashboards and reports
Provide system administration support of internal and customer-facing Salesforce environment, especially related to customized applications, user permissions, security settings, custom objects and workflow.
Create, maintain, and support of data loading and bulk updates using standard and custom tools
Create, configure and manage standard and customized environments
Perform quality testing and validation of standard and custom environments
Creating and developing automation within the Salesforce system
Perform development support and maintenance support in Salesforce
Requirements:
Bachelors in Computer Science, Management Information Systems, or similar IT related major or equivalent
2+ years experience working in Salesforce
Previous Salesforce Administration experience
Experience in customizing Salesforce systems
Understanding of development lifecycles, release and change management
Understanding of workflow rules, process builder and flows Excellent written and verbal communication skills
Understanding or experience writing APEX and triggers
Indeed Hire and National Credit Care are working together to find the best candidate for this job.
By applying, you agree to be contacted by our agent, Indeed Hire, and receive updates via text and phone about your application.
Job Type: Full-time
Experience:
Salesforce: 2 years (Required)
customizing Salesforce systems: 1 year (Required)
Salesforce administration: 1 year (Required)
writing APEX and triggers: 1 year (Required)
Education:
Job distance:
Westminster, CO: Between 31 and 40 miles (Preferred)
Benefits: