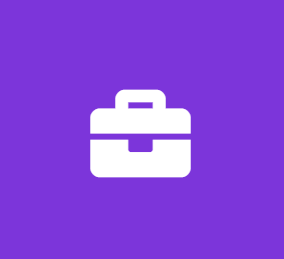 Intern - Product Support Engineer
Haemonetics Corp.
Customer Support Internship
We are constantly looking to add to our core talent. If you are seeking a career that is challenging and rewarding, a work environment that is diverse and dynamic, look no further — Haemonetics is your employer of choice.
Job Details
The Haemonetics Summer Internship Program offers students the opportunity to learn about the healthcare industry with a company dedicated to providing a suite of innovative medical technology products and services that improve the quality, effectiveness, and efficiency of care. We have a collaborative performance driven culture, and you will be working closely with and learning from some of the brightest people in the industry. When you join our internship program you will see our environment is one that is innovative, team-oriented and committed to quality.
The Product Support Engineer Intern will document and maintain accurate records of all evaluations, repairs, adjustments, calibrations, etc., performed on all equipment. They will d evelop and maintain failure analysis with appropriate trending. They will c reate & distribute technical documentation for service engineers, i.e. Service Manual, Service Bulletins &/or Field Plans. They will also perform technical inspections of these biomedical devices &/or spare parts.
Responsibilities/Essential Duties
Has the ability to thoroughly read and understand technical materials.
Disseminate technical information to all field service engineers in most efficient and timely manner. Writes Service Bulletins, Field Plans, Customer Letters and obtains approvals via Agile before distributing. Tracks the progress of Field Plans.
Identify process gaps and areas of opportunity to drive improvements and standardization.
Participates in the development, release and support of engineering changes and new devices.
Ability to interpret schematics, illustrated parts, diagrams and technical manuals.
Performs maintenance, calibrations and/or modifications on biomedical equipment and systems, in accordance with department procedures, manufacturers' recommendations, and/or other applicable codes and standards.
Documents and maintains accurate records of all evaluations, repairs, adjustments, calibrations, etc. performed on all equipment.
Analyzes and repairs biomedical equipment and systems, utilizing established electronic tests and measurement equipment and techniques.
Requests and/or orders necessary repair and spare parts according to established procedures and contract relationships.
Manage the parts returns process to ensure timely return of parts from customers.
Project Deliverables
Will require certification in NexSys PCS repair/maintenance (3-day course), ability to troubleshoot & replicate failure modes
Transition of RGA Spare Parts Project to Agiliti in Andover, MA (from Hyde Park): Assist in project planning action items with Agiliti exposure to industrial repair lay-out, 5S (candidate will be located at 125 Summer Street, Hyde Park &/or Andover depending on project activities during internship
Update NexSys PCS Service Manual (incorporating service bulletins to date and new content) & related services documentation
EEO Policy Statement