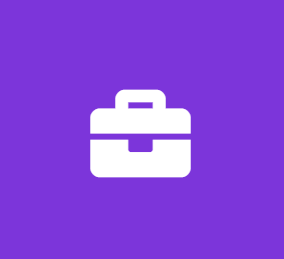 Systems Engineering Support Intern
Lockheed Martin Corporation
Customer Support Internship
Supporting our Spectrum Convergence portfolio, the selected candidate will be supporting the Trusted Security Solutions Program in the development and deployment of our information sharing products. The program has a strong focus on all aspects of cyber security and the products are developed and deployed with the highest levels of cyber assurance. The Multi-function engineering position will provide engineering support, system configuration, and system development to customers with different mission domains.
Performs assignments in technical/engineering organizations during vacations and short-term breaks from college attendance while enrolled in an accredited degree program. Typically considered a Junior.
Basic Qualifications:
Must have excellent Oral and Written communication skills
Strong inter-personal communication skills
Experience with Solaris or Linux
Basic Networking Knowledge
Must be able to lift 30lbs
Pursuing a Bachelor's degree in Computer Science, Software Engineering, Mechanical Engineering, Information Systems or Computer Engineering from an accredited college.
Minimum 3.0 GPA
Ability to obtain security clearance
Desired Skills:
Shell scripting
Software Integration and Test
Systems Engineering
Technical writing
Systems Engineering Principles
Agile Development
BASIC QUALIFICATIONS:
job.Qualifications
Lockheed Martin is an Equal Opportunity/Affirmative Action Employer. All qualified applicants will receive consideration for employment without regard to race, color, religion, sex, pregnancy, sexual orientation, gender identity, national origin, age, protected veteran status, or disability status.
Join us at Lockheed Martin, where your mission is ours. Our customers tackle the hardest missions. Those that demand extraordinary amounts of courage, resilience and precision. They're dangerous. Critical. Sometimes they even provide an opportunity to change the world and save lives. Those are the missions we care about.
As a leading technology innovation company, Lockheed Martin's vast team works with partners around the world to bring proven performance to our customers' toughest challenges. Lockheed Martin has employees based in many states throughout the U.S., and Internationally, with business locations in many nations and territories.
EXPERIENCE LEVEL:
Co-op/Summer Intern