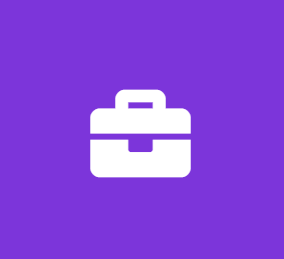 Summer Intern-Biorepository Assistant
Biospecimen Solutions
Customer Support Internship
Are you looking to make a difference? Join us as a Biorepository Assistant in our Norton, MA facility. We store Clinical Trial specimens for Biotech and Pharmaceutical clients in their quest to develop life-saving patient treatments.

Precision Medicine Group, LLC is the top tier global provider of precision medicine research services and creative commercialization solutions for life sciences companies. After completing the largest private investment raise of a life sciences services company in 2012, we have rapidly grown through a series of acquisitions and 20%+ annual organic growth to more than 1,900 people in over 34 offices across the U.S., Canada and Europe. We are unusually positioned for continued growth as we expand the company's global footprint and develop leadership in the most creative areas of life sciences as we help our clients develop and deliver lifesaving medical treatments to patients across the world.

The Precision for Medicine team develops assays and runs global logistics for Clinical Trials by using biomarkers to stratify patients, incomparably improving R&D efficiency and success for our clients. We lead every aspect of clinical trials from sites to biomarkers to diagnostics, dramatically accelerate our clients pathway from proof of concept to drug approval.

Our Biorepository Assistants will assist in running the laboratory and office ensuring a functional, clean work environment and safe handling of material.

A little about what to expect day-to-day:
Consistently complete work within acceptable time limits set by the Manager, Biosample Logistics and Distribution
Maintain a clean workspace – including but emptying trash and organizing space
Ensure adequate inventory with a monthly checklist and assist with inventory reduction
Orders supplies and re-file materials
Carry out other duties/project as assigned

Qualifications:
Minimum Required:
High School Diploma or GED
0-1 year of relevant working experience

Other Required:
Good attention to detail, excellent documentation skills and works well in a group environment
Flexible agile teammate who can change activities and directions quickly and respond to a variety of assignment and changing business needs
Follow directives and maintain an organized environment
Ability to stand, sit, walk, minimum lifting (no more than 60 lbs.), bending, stooping, normal or corrected visual acuity, hearing and good manual dexterity
Ability to lift or carry up to 60 pounds or pull or push no more than 50 pounds
Able to read, write, speak fluently and comprehend the English language

Preferred:
Basic laboratory skills
We will ensure that individuals with disabilities are provided reasonable accommodation to participate in the job application or interview process, to perform essential job functions, and to receive other benefits and privileges of employment. Please contact us to request accommodation.

Precision Medicine Group is an integrated team of experts in fields from advanced lab sciences to translational informatics, clinical trial delivery, and regulatory affairs, payer insights to marketing communications. Together, we help our pharmaceutical and life-sciences clients conquer product development and commercialization challenges in a rapidly evolving environment.